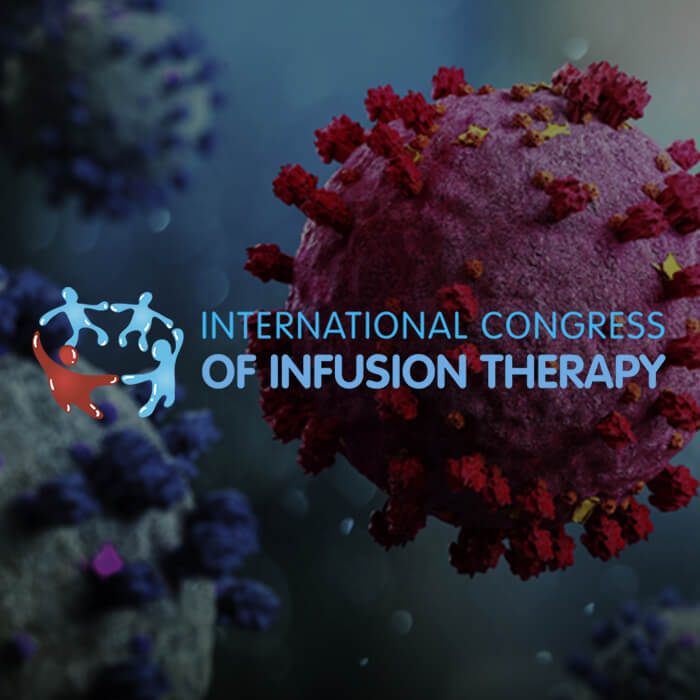 Provider of CPD (continuing professional development for doctors) – the platform "International Congress on Infusion Therapy" – conducts continuous training and improvement of skills of medical professionals as part of its educational activities in online and offline formats.
Including large-scale The International Congress on Infusion Therapy is the largest multidisciplinary congress dedicated to the issues of infusion therapy in all areas of medicine.
The Congress has been held in Ukraine every 4 years since 2008, attracting speakers and participants from around the world.
The Congress program includes reports, live discussions and hands-on workshops, which are always held in a friendly collegial atmosphere.
The last congress was held online on October 12-13, 2020!
Science topics of the Congress:
Topical Issues of Infusion Therapy in Critical Conditions and in Therapeutic Practice
Modern Approaches to Pain Relief according to the Latest European Guidelines
Rational Antibiotic Therapy and Antibiotic Resistance
Patient Blood Management, Current WHO Guidelines
The Problem of Perioperative Stress and Ways to Solve It
Intensive Care for Acute Stroke
Problems of Infusion Therapy in Cardiology and Endocrinology
Topical Issues of Respiratory Medicine
Experimental and Clinical Transfusiology
Controversial Issues of Infusion Therapy
Methods and Means of Conducting Infusion Therapy
Non-Intensive Infusion Therapy
Possibilities of Infusion Therapy at a Family Doctor
General (Cross-Cutting) Issues of Infusion Therapy
Personalized Infusion Therapy
The Congress was included in the register of conventions, congresses, symposia, as well as scientific and practical conferences, held under the auspices of the Ministry of Health of Ukraine, which was the basis for the heads of organizations to send their employees to participate in the event.
Documents for registration of the Infusion Congress platform by the CPD provider: