Welcome to online-teleconference "Omicron": new challenges and new treatment options"
14-01-2022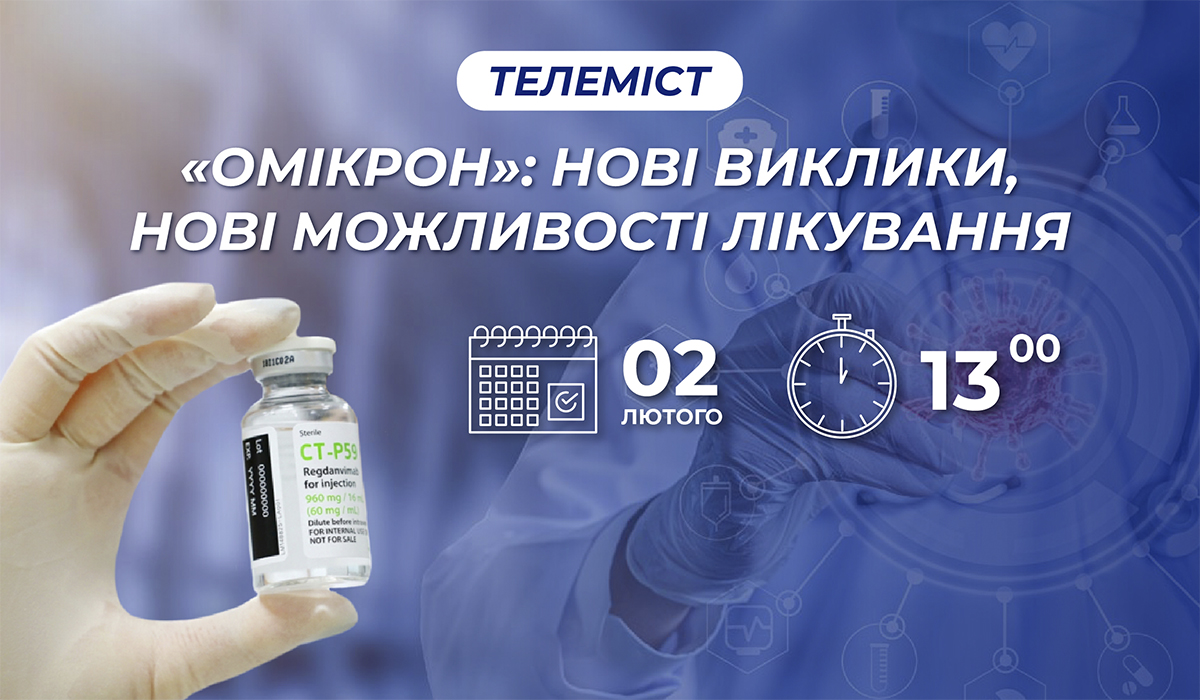 The wave of COVID-19 patients resembles an approaching tsunami. "Omicron" is rampant, rapidly gaining ground and setting new world record number of cases - more than 2.8 million new cases per day.
Threatening features of the new strain:
Omicron's incubation period is about 72 hours
Transmitted 4.2 times faster than Delta
Severe effects of the Omicron strain have been reported
But scientists around the world are not standing still and are adding new treatments to their arsenal against COVID-19. 
The scientific event will address the following questions:
COVID-19 therapeutic targets: what's new?
COVID-19 targeted therapies
Monoclonal antibodies against SARS-Cov2: worldwide authorization and use
Omicron strain: specifics of diagnosis and treatment
Own experience, clinical cases
International format
The event is scheduled for 02.02.2022 in an online format.
🕚 Time: 13:00-17:00
📨After the event you will receive a certificate, which entitles you to accrue BPR points in accordance with the Order of the Ministry of Health of Ukraine from 22.02.2019 № 446.
❗Participation in the thematic teleconference is free, registration is mandatory.
Telephone for inquiries: 0800-400-405 (working hours Mon - Fri from 09:00 to 18:00 Kyiv time)

❗We recommend you to subscribe on our Facebook-page and YouTube channel. It is regularly updated with interesting and relevant video-reports of well-known Ukrainian and international speakers in the field of medicine. 
Have you registered for our events before?

Subscribe to VIBER-BOT 'Infusiontherapy' – get up-to-date information, interesting announcements and news on the topic of infusion therapy! To start chat-bot send any message after subscribing.