We invite you to the teleconference "New Wave of COVID-19: Delta Strain - Another Threat"
15-07-2021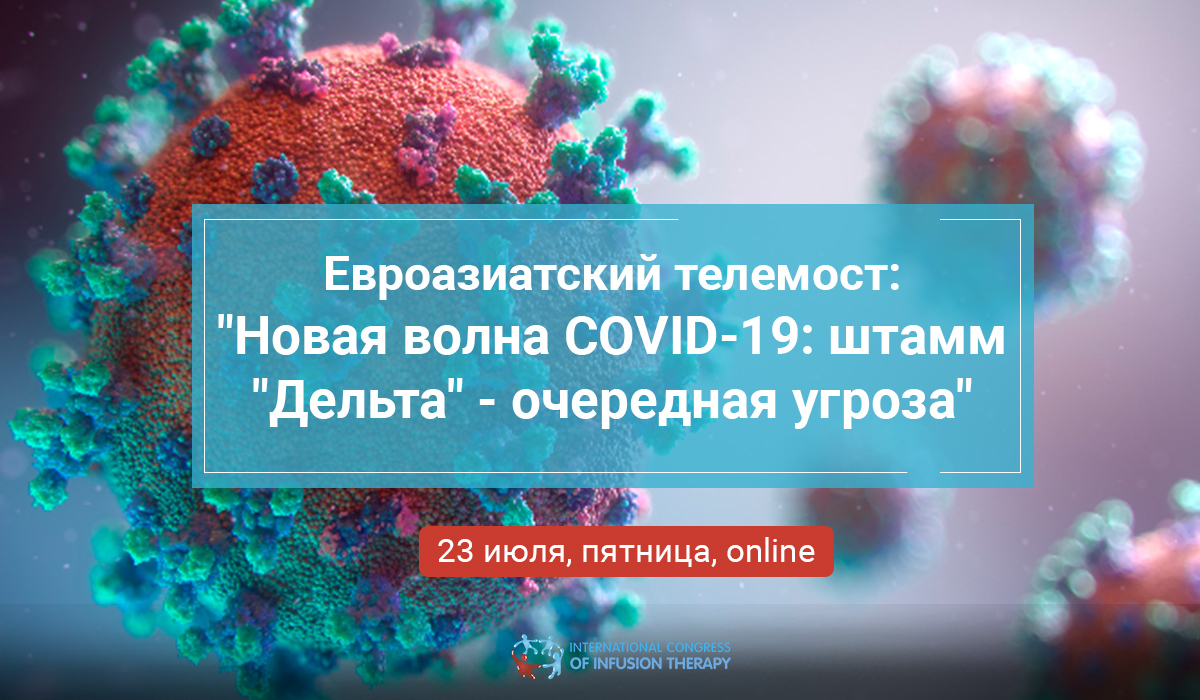 We invite you to participate in the Euro-Asian online teleconference "New Wave of COVID-19: Delta Strain - Another Threat", which will take place on Friday, July 23, 2021.
Maximum practical knowledge with a solid theoretical foundation – a serious challenge requires decisive action!
Leading experts who have made great efforts to control the previous strain of coronavirus and now in the fight against the new variant will share their personal experience.
The information will be useful to every clinician specialist, regardless of experience in the fight against SARS-CoV-2.
Based on the results of the teleconference, you will receive:

Practical advice for treating patients with new SARS-CoV-2 variants
The latest data from international experience in the fight against COVID-19
Answers to your questions
Certificate from the Center for the Development of Professional Qualifications of Medical Workers under the Ministry of Health of the Republic of Uzbekistan
💰 Participation is FREE, registration is required. The number of participants is not limited.
🕒 Event duration: 3 hours
Start time:
Bishkek, Almaty - 16:00
Tashkent, Dushanbe - 15:00
Baku, Tbilisi - 14:00
Kyiv - 13:00
❗ The program of the event is at the final stage of preparation. As soon as it is ready, we will inform you.
Telephone for inquiries: 0800-400-405 (working hours Mon - Fri from 09:00 to 18:00 Kyiv time)
❗ We recommend to subscribe on our YouTube channel. It is regularly updated with interesting and relevant video-reports of well-known Ukrainian and international speakers in the field of medicine.
Have you registered for our events before?

Subscribe to VIBER-BOT 'Infusiontherapy' – get up-to-date information, interesting announcements and news on the topic of infusion therapy!