We invite you to the teleconference "IV School of Infusion Therapy"
10-10-2021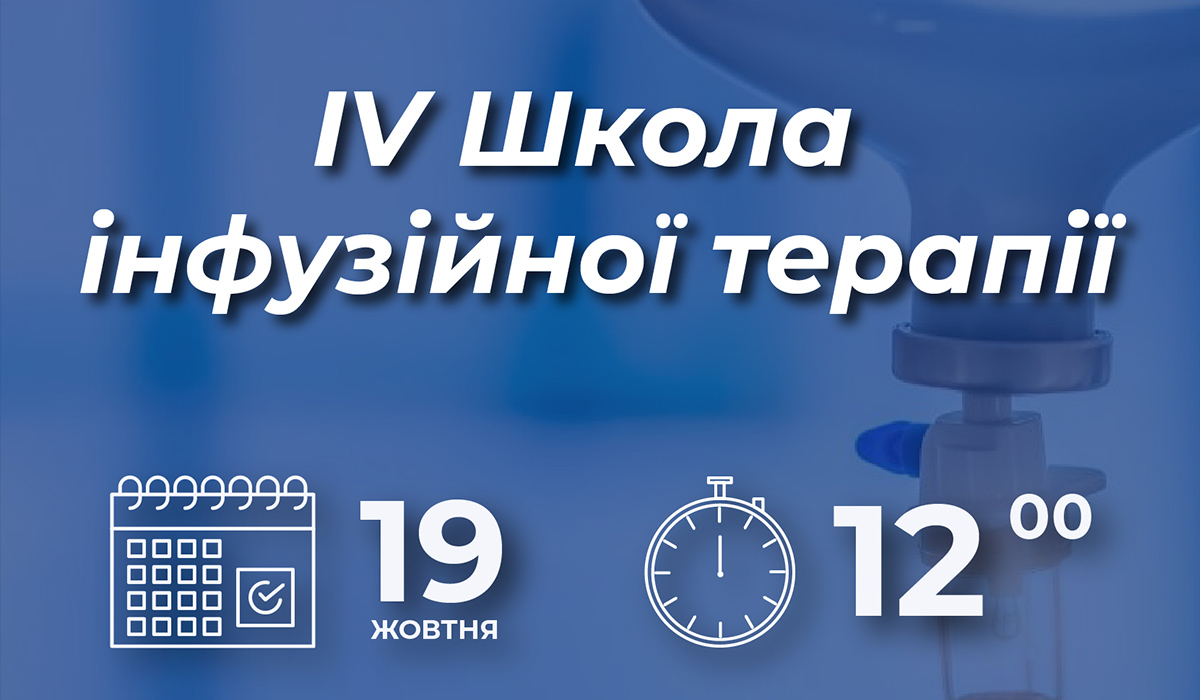 We invite you to take part in the traditional, already 4th teleconference "School of Infusion Therapy", which will take place on Tuesday, October 19, 2021 in an online format. Time: from 12:00 to 17:00.
Why is infusion therapy an integral part of hospital care?
Greater bioavailability of drugs compared to oral administration
Fast delivery of drugs to body tissues
No dependence on food intake
Accurate control of the rate of administration and dose of drugs
IV School of Infusion Therapy is dedicated to the principles of infusion therapy in cardiology, neurology, endocrinology, therapy and emergency conditions in the context of the COVID-19 pandemic.
📍 Tuesday 19 October 2021 online format
🕛 Time: from 12:00 to 17:00
🔥 Participation is free
‼ To obtain a certificate, registration is required.
While watching the teleconference, you will learn the following:
Basic principles of infusion therapy
Evidence-based approaches to pneumonia treatment
Peculiarities of treatment of COVID-associated pneumonia
Diagnostics and treatment of coronavirus disease caused by the Delta strain
How to prevent and how to treat ARDS in the presence of coronavirus disease
Master class on maintaining electronic sick leave
After watching the teleconference, you will receive a certificate.
❗ The program of the event is at the final stage of preparation. 
Telephone for inquiries: 0800-400-405 (working hours Mon - Fri from 09:00 to 18:00 Kyiv time) 
❗ We recommend to subscribe on our YouTube channel. It is regularly updated with interesting and relevant video-reports of well-known Ukrainian and international speakers in the field of medicine. 
Have you registered for our events before? 

Subscribe to VIBER-BOT 'Infusiontherapy' – get up-to-date information, interesting announcements and news on the topic of infusion therapy!