We invite you to the teleconference "III School of Infusion Therapy"
24-06-2021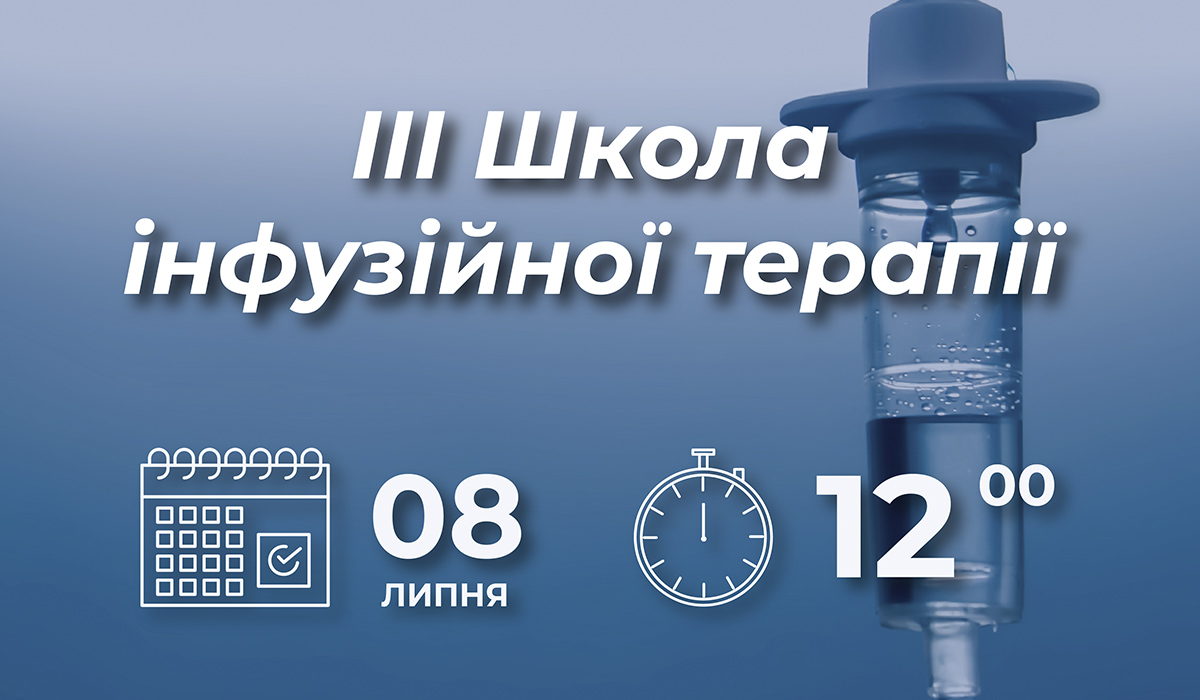 We invite you to participate in the practical teleconference "School of Infusion Therapy", which will be held on Thursday, Jule 8, 2021 in an online format. Time: from 12:00 to 16:10.
Infusion therapy remains the most powerful tool in the hands of a physician.
Drug delivery to cells velocity
100% bioavailability
Independence from food intake
Minimal toxic effects on the liver
These are the main advantages of infusion therapy over tablets, which accelerate the recovery of patients several times. That is why most doctors and patients choose infusion therapy as the main method of treatment.
To evaluate the whole range of possibilities of infusion application in your patients, join the III School of Infusion Therapy. Leading specialists share their practical experience in the application of infusion therapy in such fields of medicine as therapy, gastroenterology, endocrinology, pulmonology, neurology and infectology.
The experience gained will be useful for you in daily medical practice:
Evidence-based therapy
Clinical cases
Infusion treatment of emergency nosologists: food poisoning, toxicoinfections, diabetes, chronic kidney disease
Join! 
Collect knowledge news and get answers to all interesting questions. 
Participation in the thematic teleconference is free, registration is required.
All participant will receive certificate

Telephone for inquiries: 0800-400-405 (working hours Mon - Fri from 09:00 to 18:00)
Have you registered for our events before?
Subscribe to VIBER-BOT 'Infusiontherapy' – get up-to-date information, interesting announcements and news on the topic of infusion therapy!