We invite you to the teleconference "Delta strain. Experience of international experts"
07-09-2021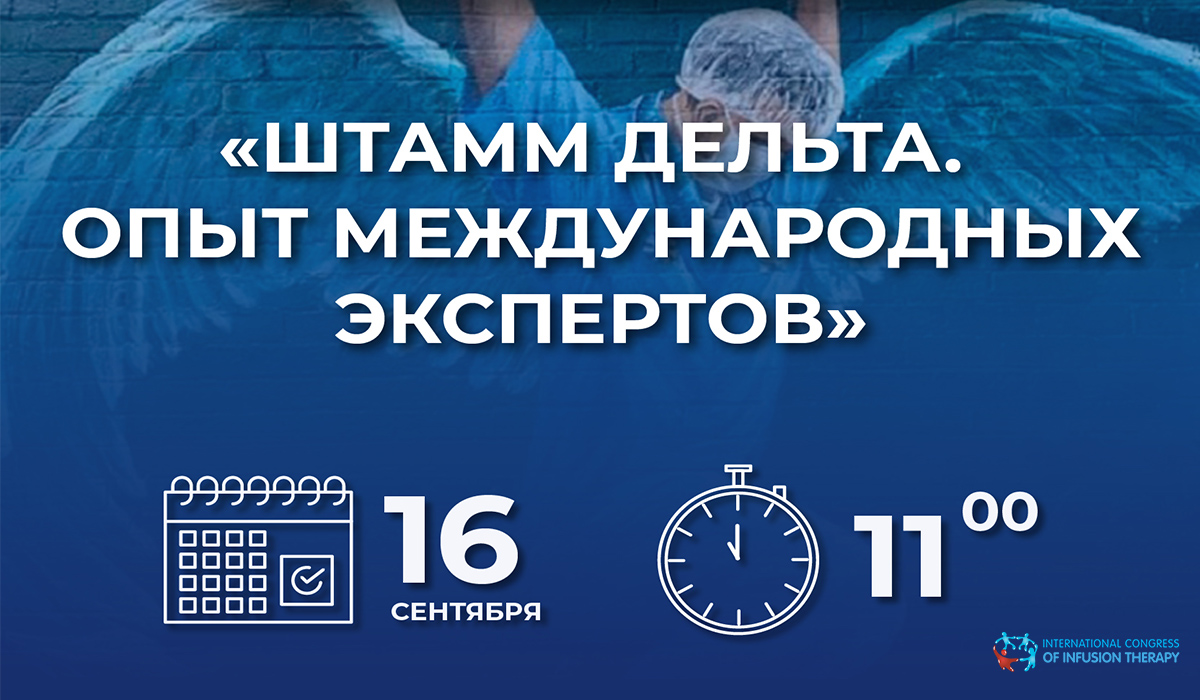 SARS-CoV-2 epidemic began almost two years ago. Mankind adapts to new living conditions for almost two years. And no drugs for etiotropic therapy can be found for almost two years.
Meanwhile, a new strain of coronavirus, the Delta strain, is sweeping across our planet.
new clinical manifestations;
absence of already familiar symptoms;
higher contagiousness.
What to do in such a situation and how to save patients?
Let's figure it out together on the Euroasian teleconference "Delta strain. Experience of international experts".
📌 Thursday, 16 September 2021, Online
🕚 Time (Kyiv, Ukraine): from 11:00 to 16:00
Participation in the thematic teleconference is free, registration is required.
All participant will receive certificate
❗ The program of the event is at the final stage of preparation.

Telephone for inquiries: 0800-400-405 (working hours Mon - Fri from 09:00 to 18:00 Kyiv time)
❗ We recommend to subscribe on our YouTube channel. It is regularly updated with interesting and relevant video-reports of well-known Ukrainian and international speakers in the field of medicine.
Have you registered for our events before?
Subscribe to VIBER-BOT 'Infusiontherapy' – get up-to-date information, interesting announcements and news on the topic of infusion therapy!