We invite you to the online teleconference "Therapeutic strategies for COVID-19"
12-11-2021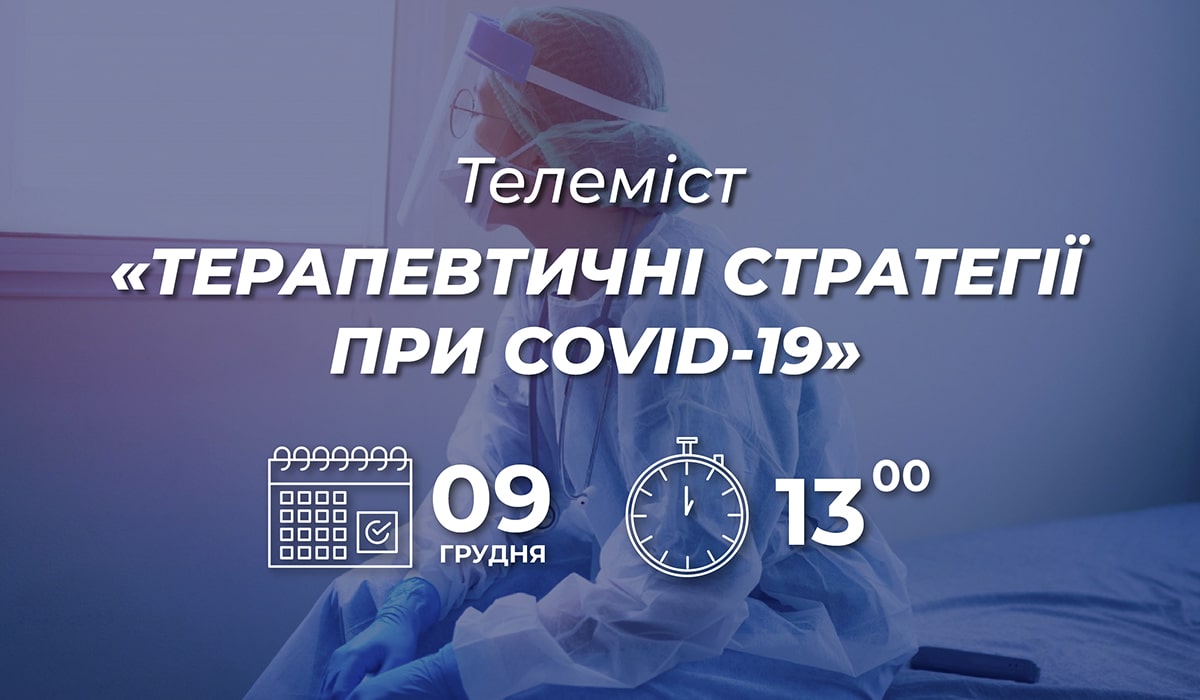 Today, 95% of all detected cases of coronavirus infections in Ukraine are caused by the predominant strain "Delta".

"Delta" has a "collapsing" progressive course of the disease: an infected person may have mild symptoms for 5-6 days (counting days of illness should be from the first day of feeling weak, malaise, headaches) and then the oxygen saturation drops sharply from 92% to 70%.
In this situation, aggravated by the absence of drugs against coronavirus infection in the country, questions of effective management of patients with COVID-19 arise:
What therapeutic strategies exist and work?
Physician actions at different stages of a new coronavirus infection?
How to avoid serious errors in the early stages of the disease and prevent the development of severe or critical COVID-19?
How to diagnose the onset of a cytokine storm?
How to manage the development of COVID-19 complications?
What special treatment does coronavirus pneumonia require?
How do you get through the COVID-19 waves?
All of these questions and more will be answered and shared by leading experts and physicians from supportive hospitals at the "Therapeutic Strategies for COVID-19" teleconference.
The event is scheduled for Dec. 9 (Thursday) 2021 in an online format.
🕚 Time: 1 p.m. to 5 p.m.
📨 After the event you will receive a certificate entitling you to accrue BPR points in accordance with the Order of the Ministry of Health of Ukraine from 22.02.2019 № 446.
💰 Participation in the thematic teleconference is free, registration is mandatory.
Program  (to be filled out)
Telephone for inquiries: 0800-400-405 (working hours Mon - Fri from 09:00 to 18:00 Kyiv time)
❗ We recommend to subscribe on our YouTube channel. It is regularly updated with interesting and relevant video-reports of well-known Ukrainian and international speakers in the field of medicine.
Have you registered for our events before?
Subscribe to VIBER-BOT 'Infusiontherapy' – get up-to-date information, interesting announcements and news on the topic of infusion therapy!