We invite you to the online-teleconference "Respiratory infections - what to prepare for this season?"
25-08-2022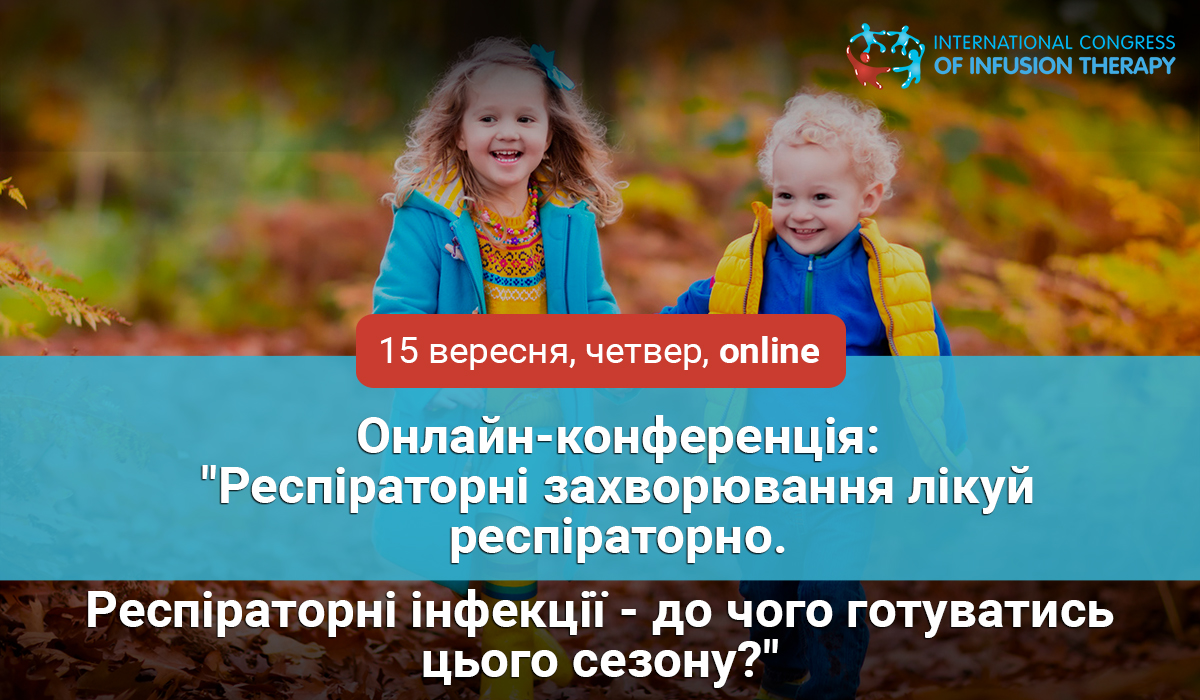 We invite you to take part in the telecast "Treat respiratory diseases respiratorly. Respiratory infections - what to prepare for this season?".
Did you think that we are living in a series of challenges in recent years? War, pandemic, medical reforms and other factors constantly affect our lives. Even in such seemingly ordinary things as ARVI season. We have gathered the best speakers for you to discuss what you should be prepared for this season. 
Treatment of ARVI against the background of the Covid-19 pandemic.
Prevention of respiratory infections. Let's talk frankly...
Exacerbation of bronchial asthma against the background of SARS.
Trends in methods of targeted treatment of respiratory diseases.
Changes in the NSZU program: what do "Affordable Medicines" offer today?
Experience of respiratory cytoprotection in patients with asthma.
You will learn about this and much more on September 15, 2022 as part of the telecast "Treat respiratory diseases respiratoryly. Respiratory infections - what to prepare for this season?
Improve your professional knowledge in the company of professionals. The leading speakers of Ukraine will speak for you:
Artemiy Bogomolov
Olena Okhotnikova
Tamara Berezna
Natalia Vesilyk
Lesya Besh
Olesya Reshetilo
Serhii Zaikov
📍 Thursday, September 15, online forma
🕛 Time: from 13:00 to 17:15
🔥 Participation is free
❗ Registration is mandatory to receive a link to the broadcast and a certificate* of the participant, which gives the right to receive 5 BPR points in accordance with the Order of the Ministry of Health of Ukraine dated 22.02.2019 No. 446.
View or download the program in PDF (Ukrainian)
Telephone for inquiries: 0800-400-405 (working hours Mon - Fri from 09:00 to 18:00 Kyiv time) 

Conditions for getting the certificate!
To get the certificate you have to register and to follow the link of online-teleconference you will get by e-mail or Viber message in the day of event.
The certificate authorizes scoring in continuous professional development according to the order of the Ministry of Health of Ukraine №446 dated 22.02.2019.
The link for downloading of certificates will be sent to e-mail address indicated during registration within a week after event (please, check "Spam", "Ads", "Promo" folders as the letter may get there).
❗We recommend you to subscribe on our Facebook-page and YouTube channel. It is regularly updated with interesting and relevant video-reports of well-known Ukrainian and international speakers in the field of medicine. 
Have you registered for our events before? 

Subscribe to VIBER-BOT 'Infusiontherapy' – get up-to-date information, interesting announcements and news on the topic of infusion therapy!