We invite you to the online-teleconference "Interdisciplinary CardioTime"
03-11-2021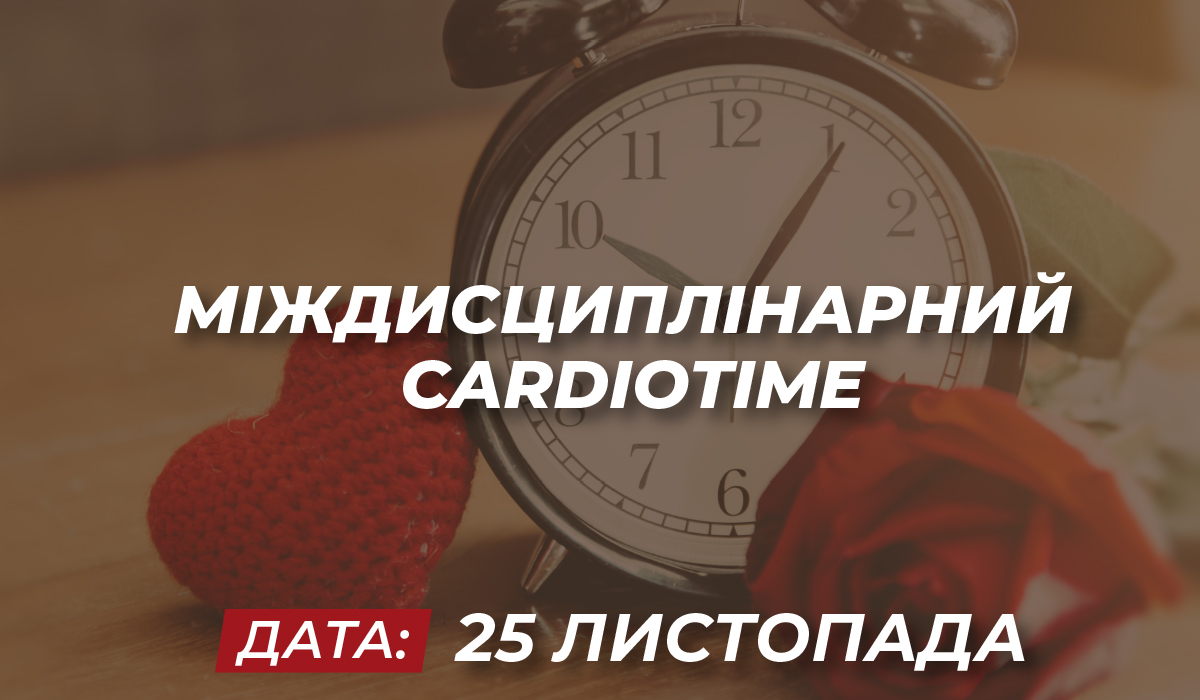 Diseases of the cardiovascular system endanger the lives of patients. They are one of the leading causes of death worldwide, and Ukraine is no exception.
According to the STEPS study, the mortality rate from cardiovascular diseases among non-communicable diseases in our country is 63%. And this is one of the highest rates in the world.
Coronary heart disease and stroke are the most common diseases of the cardiovascular system and the main factors in the loss of health of Ukrainians.
How to prevent the development of cardiovascular disease?
How to slow down the damage of target organs in hypertension?
The view of an endocrinologist and anesthesiologist on the problem of diabetes on the background of hypertension
Modern possibilities of pathogenetic treatment of acute myocardial infarction
We invite you to the "Interdisciplinary CardioTime" teleconference, which will take place on November 25 from 13:00 (UTC +2) in online format.
Participation in the thematic teleconference is free, registration is required. 
For teleconference agenda review and downloading (Ukrainian)
Telephone for inquiries: 0800-400-405 (working hours Mon - Fri from 09:00 to 18:00 Kyiv time) 
❗ We recommend to subscribe on our YouTube channel. It is regularly updated with interesting and relevant video-reports of well-known Ukrainian and international speakers in the field of medicine. 
Have you registered for our events before? 

Subscribe to VIBER-BOT 'Infusiontherapy' – get up-to-date information, interesting announcements and news on the topic of infusion therapy!