We invite you to the online teleconference "ІІ Interdisciplinary collegium of neurological diseases"
24-09-2021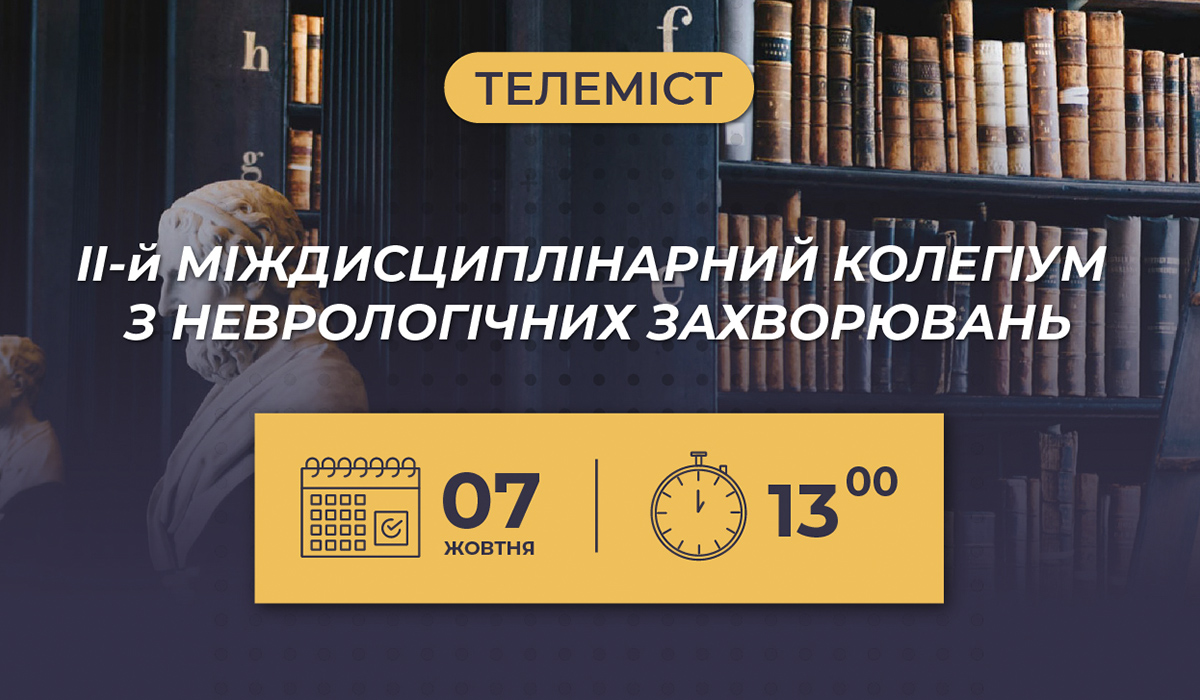 Dear colleagues, we welcome you to the II Interdisciplinary Collegium of Neurological Diseases.
Stroke in Ukraine is one of the main causes of death and disability 
About 110-130 thousand strokes are observed annually, more than a third of them are among people of working age 
30-40% of stroke patients die within the first 30 days, and up to 50% - within a year from the onset of the disease
40% of stroke patients become dependent on outside help 
Only about 10% return to a fulfilling life
The total losses of the Ukrainian economy from a stroke can reach UAH 100 billion per year
A stroke in Ukraine is an acute clinical situation that requires urgent discussion and confident action. 
During the scientific event, an interdisciplinary council, which included a neurologist, neurosurgeon, anesthesiologist, cardiologist, will discuss: 
clinical route of a patient with acute cerebral stroke 
management of acute ischemic stroke 
basic principles of primary and secondary prevention of stroke 
treatment of neuroinfections
The event will take place on Thursday, October 7th, in online format.
Time: 13:00 – 17:00.
Participation in the thematic teleconference is free, registration is required. The number of participants is limited.
View or Download the program in PDF-format (in Ukrainian)

❗ The program of the event is at the final stage of preparation. 

Telephone for inquiries: 0800-400-405 (working hours Mon - Fri from 09:00 to 18:00 Kyiv time) 
❗ We recommend to subscribe on our YouTube channel. It is regularly updated with interesting and relevant video-reports of well-known Ukrainian and international speakers in the field of medicine. 
Have you registered for our events before? 

Subscribe to VIBER-BOT 'Infusiontherapy' – get up-to-date information, interesting announcements and news on the topic of infusion therapy!