We invite you to the online teleconference "Health of the heart and blood vessels – a course for a full life"
03-08-2022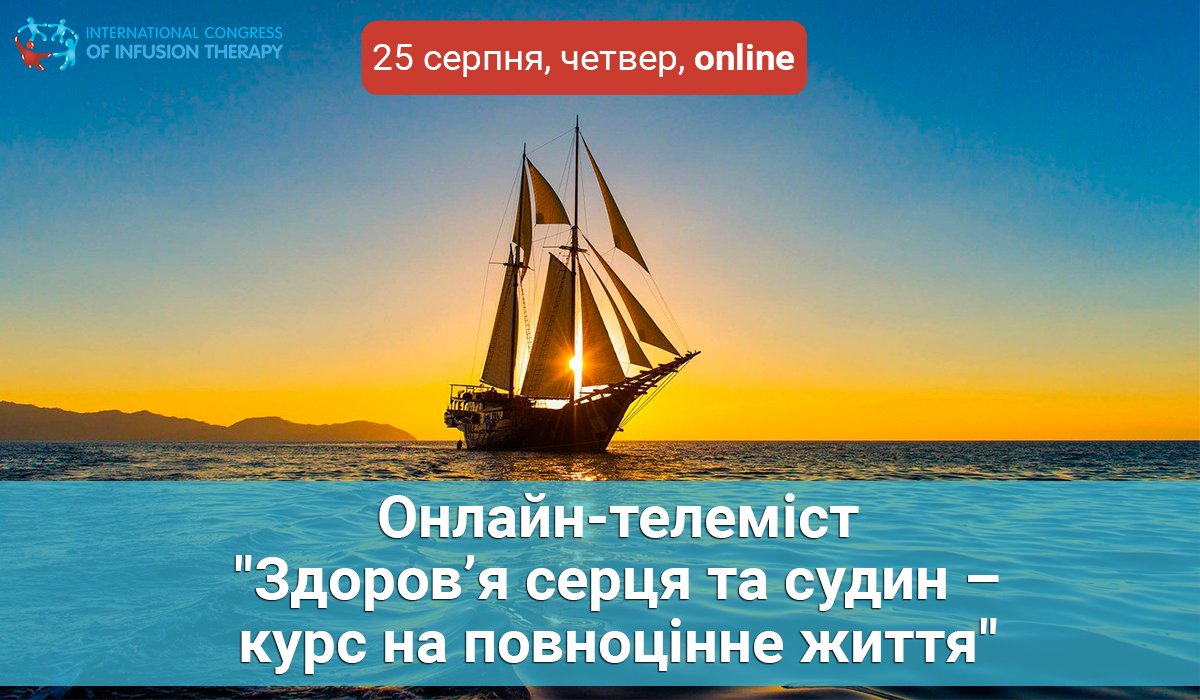 We invite you to "Health of the heart and blood vessels – a course for a full life" teleconference, which will be held on August 25 in online format.
Every day you come across patients suffering from the "diseases of civilization", such as hypertension and coronary heart disease. Every day you face their complications: hypertensive nephropathy, encephalopathy, small vessel disease, etc. And every day you see patients with chronic psychoemotional stress, which can be a predictor of the development of cardiovascular diseases and their complications.
On August 25, at the interdisciplinary teleconference, you will learn:
What do all these states have in common?
How do blood vessels age?
How to protect target organs in hypertension?
What are the types of stress and how to treat them?
How to protect the brain in small vessel disease?
How to provide energy to the myocardium during coronary heart disease?
The interdisciplinary teleconference will unite doctors of various specialties: cardiologists, neurologists, therapists.
📍 Thursday, August 25, online format
🕛 Time: from 13:00 to 16:20
🔥 Participation is free
❗ Registration is mandatory to receive a link to the broadcast and a certificate* of the participants, which gives the right to receive 5 BPR points in accordance with the Order of the Ministry of Health of Ukraine dated February 22, 2019 No. 446
View or download the program in PDF (Ukrainian)

Telephone for inquiries: 0800-400-405 (working hours Mon - Fri from 09:00 to 18:00 Kyiv time) 
Conditions for getting the certificate!
To get the certificate you have to register and to follow the link of online-teleconference you will get by e-mail or Viber message in the day of event.
The certificate authorizes scoring in continuous professional development according to the order of the Ministry of Health of Ukraine №446 dated 22.02.2019.
The link for downloading of certificates will be sent to e-mail address indicated during registration within a week after event (please, check "Spam", "Ads", "Promo" folders as the letter may get there).
❗We recommend you to subscribe on our Facebook-page and YouTube channel. It is regularly updated with interesting and relevant video-reports of well-known Ukrainian and international speakers in the field of medicine. 
Have you registered for our events before? 

Subscribe to VIBER-BOT 'Infusiontherapy' – get up-to-date information, interesting announcements and news on the topic of infusion therapy!