We invite you to the online teleconference "COVID Long-Haul medical Rehabilitation"
12-08-2021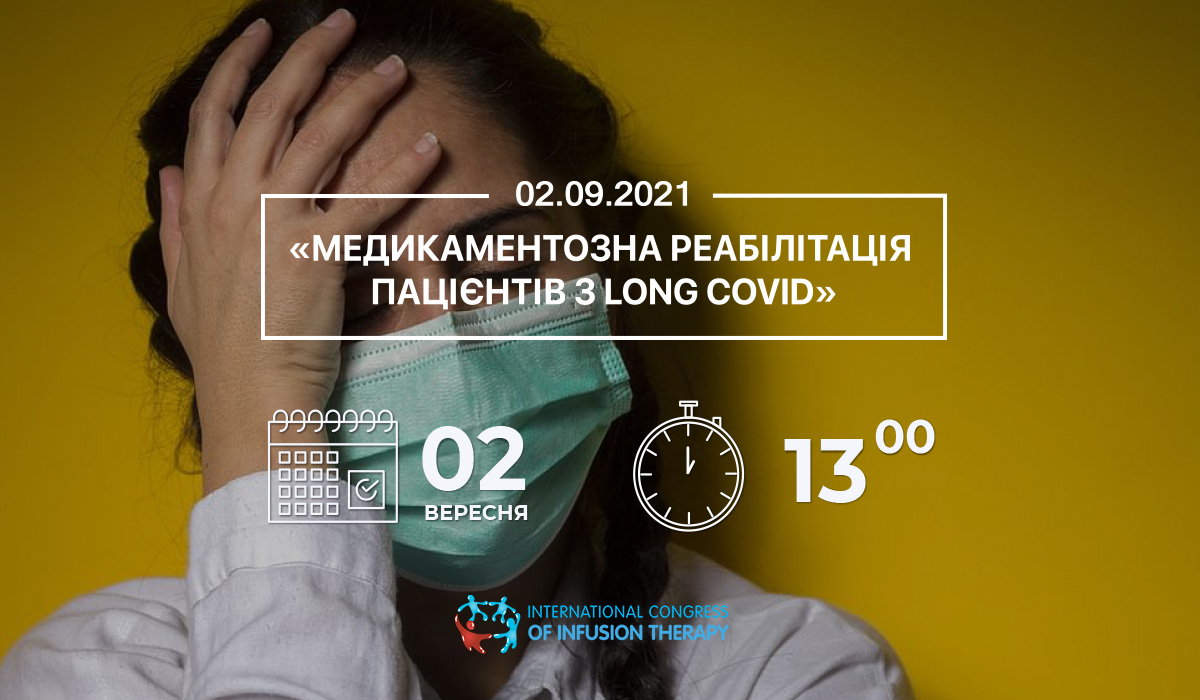 Long COVID is a new epidemic facing the world. Long-term consequences, variety of clinical manifestations, prolonged atypical course, presence of various symptoms.

A condition that does not respond to standard treatment.
A patient who is not having returned to pre-COVID-19 level of health and function after six months.
What to do in this situation? How to manage patients with Long COVID?
We will sort it out together at the teleconference "COVID Long-Haul medical Rehabilitation"
The event will take place on Thursday, September 2th, in online format.
Time: 13:00 - 18:00 (Kyiv time).
Participation in the thematic teleconference is free, registration is required. The number of participants is unlimited.
View or Download the program in PDF-format (in Ukrainian)

❗ The program of the event is at the final stage of preparation.

Telephone for inquiries: 0800-400-405 (working hours Mon - Fri from 09:00 to 18:00 Kyiv time)
❗ We recommend to subscribe on our YouTube channel. It is regularly updated with interesting and relevant video-reports of well-known Ukrainian and international speakers in the field of medicine.
Have you registered for our events before?
Subscribe to VIBER-BOT 'Infusiontherapy' – get up-to-date information, interesting announcements and news on the topic of infusion therapy!