We invite you to participate in the teleconference "Management of a patient with asthma, COPD. "EASY" style treatment
26-03-2021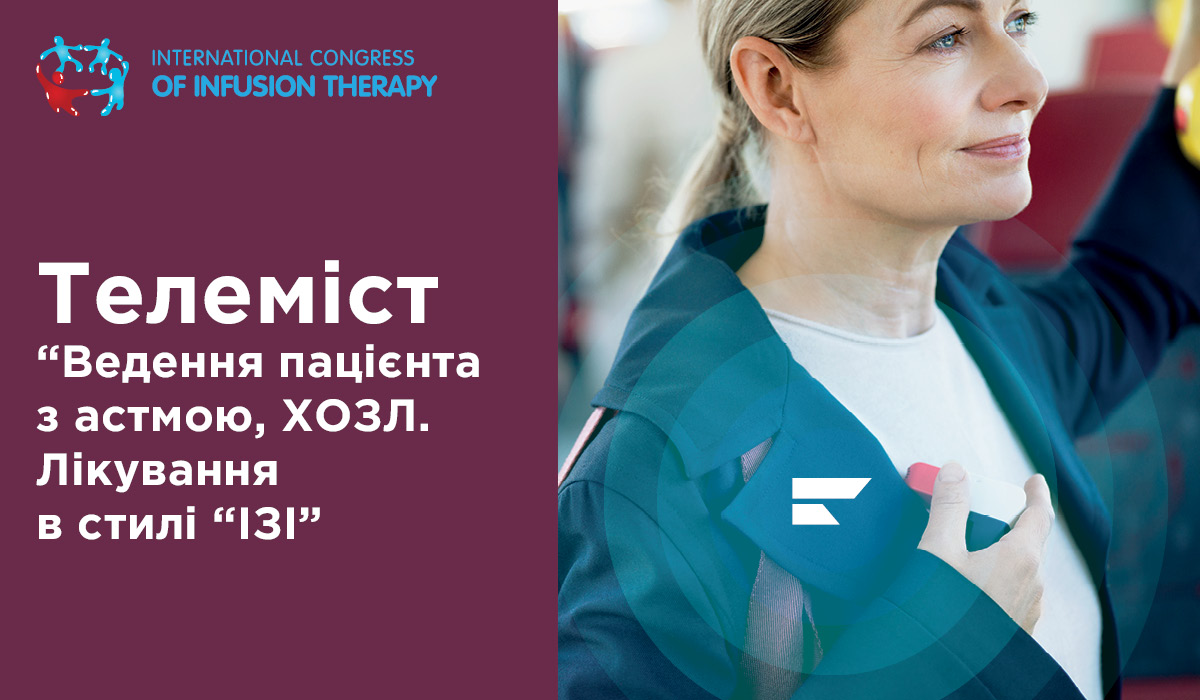 How to keep up with all the changes in approaches to the treatment of asthma and COPD? We will help to understand this together with leading experts.
But we will not talk about what you already know, but we will talk about important aspects and problems of this topic. For example, the use of inhaled corticosteroids in the treatment of COVID-19 and during rehabilitation.
Also, leading specialists in the field of pulmonology, allergology, therapy will share modern strategies for the treatment of asthma, COPD, which simplify the work of the doctor and take the patient's therapy to a new level of "EASY". Another acute problem that we will try to deal with is the interaction between a pulmonologist and an allergist and a family doctor as part of the reform.
We invite you to the online teleconference "Management of a patient with asthma, COPD. Treatment in the style of "EASY".
📌 The teleconference will take place on Wednesday, March 31, 2021. Start at 13:00.
📌 Eight reports and panel discussions with expert physicians on the appropriateness of inhaled glucocorticosteroids during COVID-19 and POST-COVID are planned, discussing important aspects of asthma treatment for both patients and physicians, even if they are uncomfortable and painful.
Registered participants receive a certificate of 5 BPD points.
For whom: family doctors, therapists, allergists, pulmonologists.
The event will be held online
Participation in the teleconference is free
Registration required. The number of participants is not limited
During the event you will be able to ask questions to experts and get answers during the panel discussion
❓ During the teleconference you will learn:
➡ What is EASY-style therapy
➡ Current trends in the treatment of asthma, COPD
➡ The most up-to-date information on the use of inhaled corticosteroids during COVID-19
➡ How psycho-emotional factors affect the course of asthma, COPD. What can we change?
➡ Navigation in the treatment of asthma, COPD between family doctor and pulmonologist / allergist
👉 Organizers:
Association of TB and Pulmonologists of Ukraine
Association of Allergists of Ukraine
Information partner - Asthma and Allergy Magazine.
Have you registered for our events before? 

Subscribe to VIBER-BOT 'Infusiontherapy' – get up-to-date information, interesting announcements and news on the topic of infusion therapy!