Video of the master class "SARS: treatment should not wait"
25-09-2023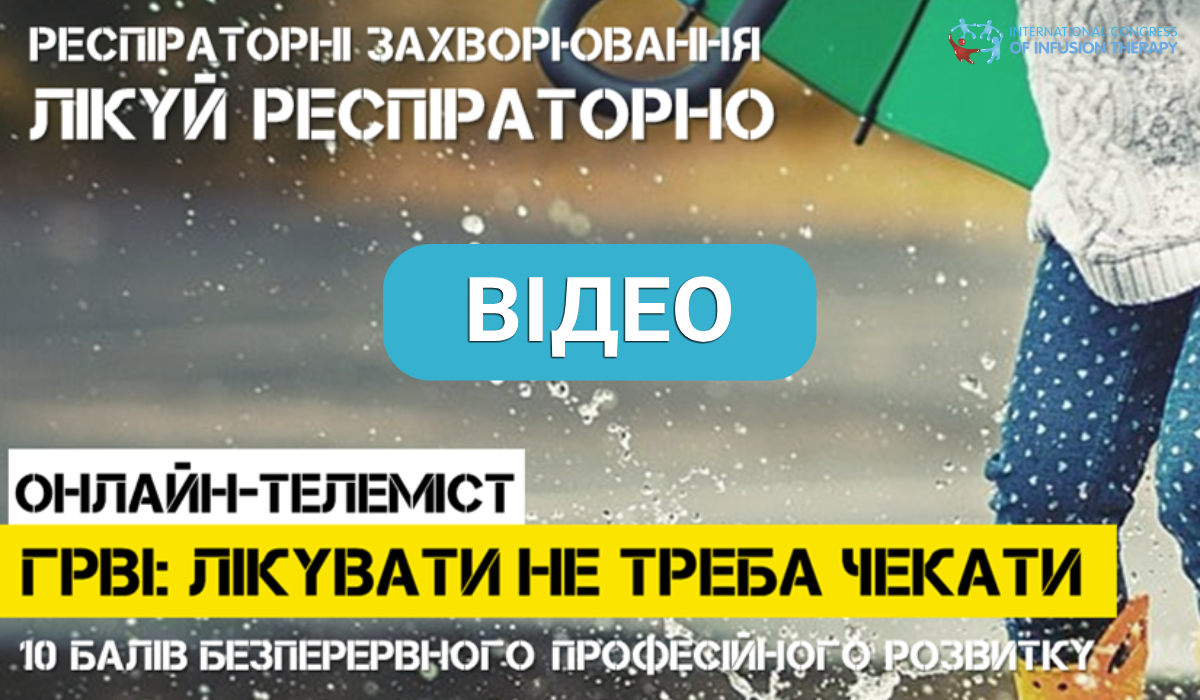 All videos of reports from the master class "Treat respiratory diseases respiratoryly. SARS: treatment should not wait" which was held on September 14, 2023 are available for viewing on the official YouTube-channel of the Congress on Infusion Therapy. 
Almost 6 000 health care specialists have registered to participate in this event.

Video recording of the teleconference:
❗We recommend you to subscribe on our Facebook-page and YouTube channel. It is regularly updated with interesting and relevant video-reports of well-known Ukrainian and international speakers in the field of medicine. 
Have you registered for our events before? 

Subscribe to the "Infusion Therapy" chatbot on Telegram or the "Infusiontherapy" chatbot on VIBER. ✔ Receive up-to-date information, interesting announcements and news on the topic of infusion therapy!