TOP-3 reports from the obstetrics section of the International Congress on Infusion Therapy 2020
04-02-2021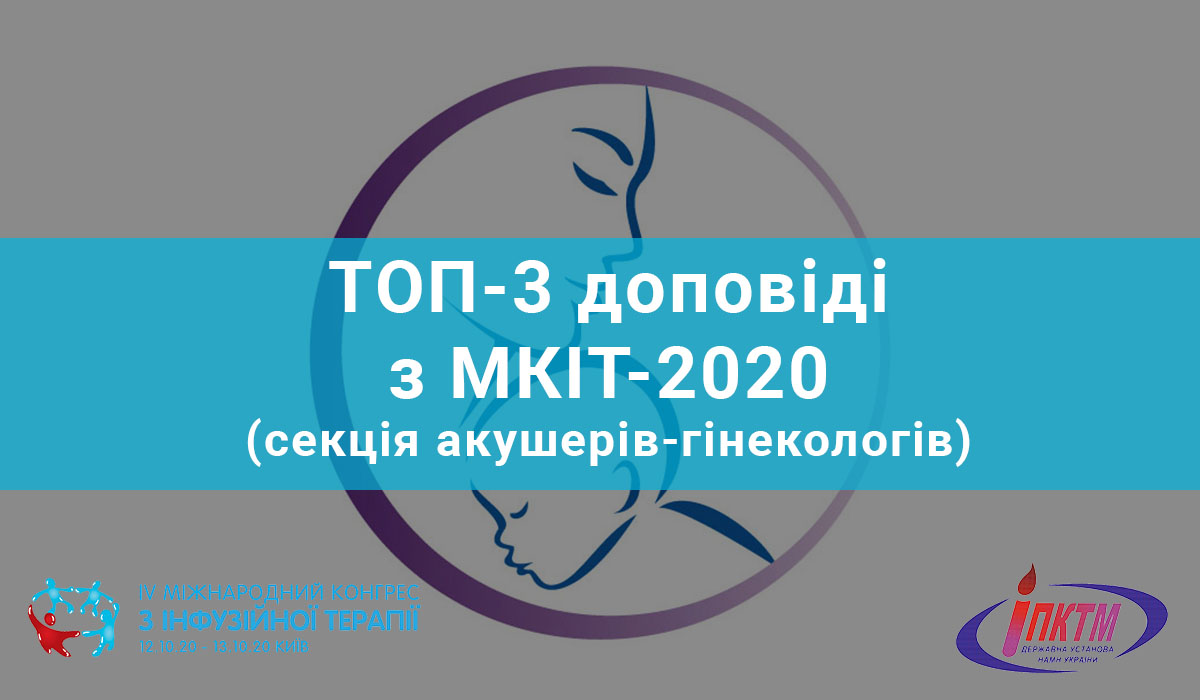 A number of difficult questions were raised within the Obstetrics and Gynecology Section of the International Congress on Infusion Therapy, which took place online on October 12-13, 2020. If you did not have the opportunity to join this remarkable event, we have taken care of and saved for you the most interesting moments! Watch TOP-3 reports.
💡 1st place
L-arginine as medication
🛡 2nd place
Treatment of anemia using parenteral iron preparations
⚖ 3rd place
Premature raptured membranes in case of incomplete pregnancy. What's new in management and delivery?
Videos of all reports of the Obstetrics and Gynecology section you may found at the following links: Ukrainian || Russian
Have you registered for our events before? 
Subscribe to VIBER-BOT 'Infusiontherapy' – get up-to-date information, interesting announcements and news on the topic of infusion therapy!