The Online School of Infusion Therapy – Basic fluid management in oncology!
28-12-2020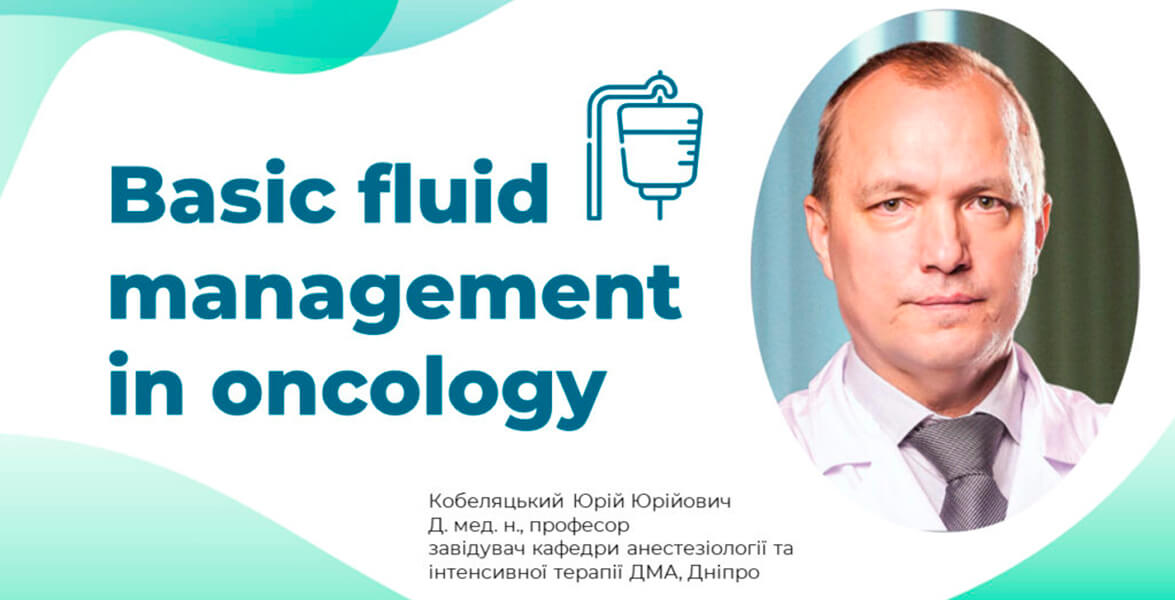 After the end of the IV International Congress the idea appeared to raise awareness of infusion therapy among specialists of various specialties. As a result the Online School "Basic fluid management in oncology" was created.
This project was implemented in December 2020 by the Center of Personalized Pharmacy "Chemoteka", which was the title sponsor of the section of oncology specialties. The author of all video lessons is a well-known Ukrainian doctor and scientist Kobeliatsky Yuriy Yuriyovych, MD, professor, head of the Department of Anesthesiology and Intensive Care of the Dnipropetrovsk Medical Academy.
The course consists of 5 video lessons in Russian, each of which lasts no more than 30 minutes. After viewing all lectures and passing the online test, the participant will receive a certificate for 2 points of continuous professional development, according to the prescript of the Ministry of Health of Ukraine dated 22.02.2019 № 446.
Who will be interested in taking the courses?
Oncologists: chemotherapists, oncohematologists, radiation therapists, etc.
Surgeons, oncosurgeons
Anesthesiologists
Interns, students
What can you learn from the course?
Pathophysiology of water-electrolyte metabolism and modern principles of infusion therapy
Mechanisms of carcinogenesis
Why the oncologists need infusion therapy?
Influence of infusion therapy on the mechanisms of oncogenesis
The cost of training is 350 UAH.
The first 150 participants have the opportunity to study for free – you only need to use the promo code Oncofluiduf.
Technical support from the Doctor Thinking platform: +38 (073) 018-83-91, Victor