The IV International Congress on Infusion Therapy will be Held on October 12-13, 2020
17-01-2020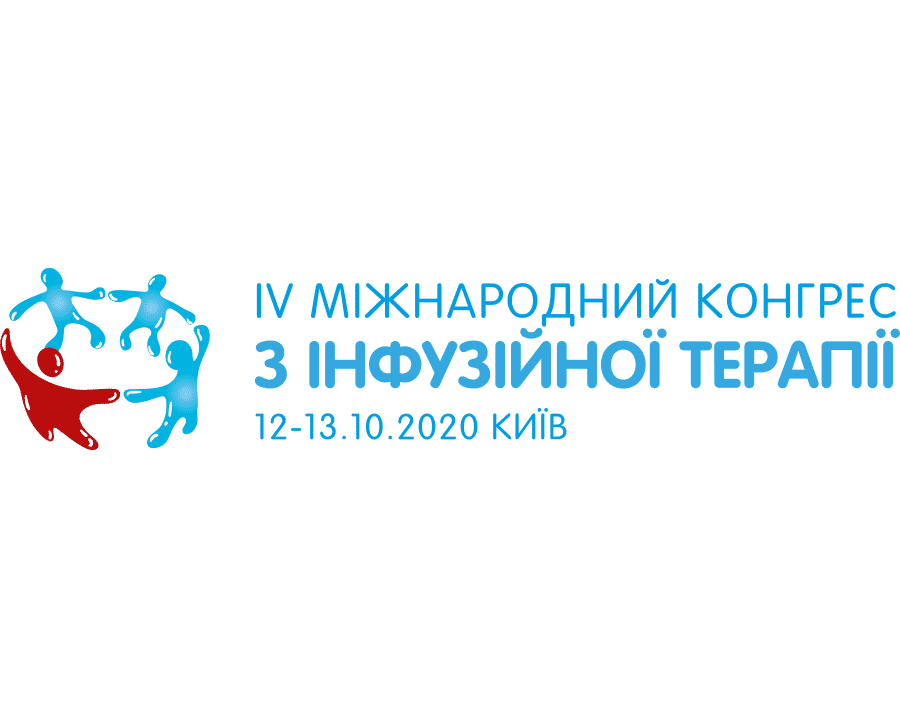 Dear Colleagues!
We are glad to announce that the IV INTERNATIONAL CONGRESS ON INFUSION THERAPY - an event that promises to become the largest in the medical community of Ukraine, will be held on October 12-13, 2020 for the first time online.
The IV INTERNATIONAL CONGRESS will host over 20 thousand participants this year.
As previously reported, presentations and discussions will be presented at the Congress with participation of famous scientists from Ukraine and foreign countries, including Great Britain, Switzerland, Denmark, Belgium, France, Germany, Sweden, and Slovakia.
It should be noted that the Oncology Section will be presented at the Infusion Congress for the first time. It will be held on Monday, October 12. Famous Ukrainian scientists will take part in the work of the section: Kovalev Aleksey Alekseevich, Zotov Aleksey Sergeevich, Kryachok Irina Anatolyevna, Kobelyatskiy Yuriy Yuryevich, together with their foreign colleagues.
Science topics of the Congress:
• Topical Issues of Infusion Therapy in Critical Conditions and in Therapeutic Practice
• Modern Approaches to Pain Relief according to the Latest European Guidelines
• Rational Antibiotic Therapy and Antibiotic Resistance
• Patient Blood Management, Current WHO Guidelines
• The Problem of Perioperative Stress and Ways to Solve It
• Intensive Care for Acute Stroke
• Problems of Infusion Therapy in Cardiology and Endocrinology
• Topical Issues of Respiratory Medicine
• Experimental and Clinical Transfusiology
• Controversial Issues of Infusion Therapy
• Methods and Means of Conducting Infusion Therapy
• Non-Intensive Infusion Therapy
• Possibilities of Infusion Therapy at a Family Doctor
• General (Cross-Cutting) Issues of Infusion Therapy
• Personalized Infusion Therapy
The Congress is included in the register of conventions, congresses, symposia, as well as scientific and practical conferences, held in 2020 under the auspices of the Ministry of Health of Ukraine, which is the basis for the heads of organizations to send their employees to participate in the event.
SEE YOU AT THE IV INTERNATIONAL CONGRESS ON INFUSION THERAPY!
Join our Facebook community! Follow the news!