The Congress program is already available on the website!
27-09-2020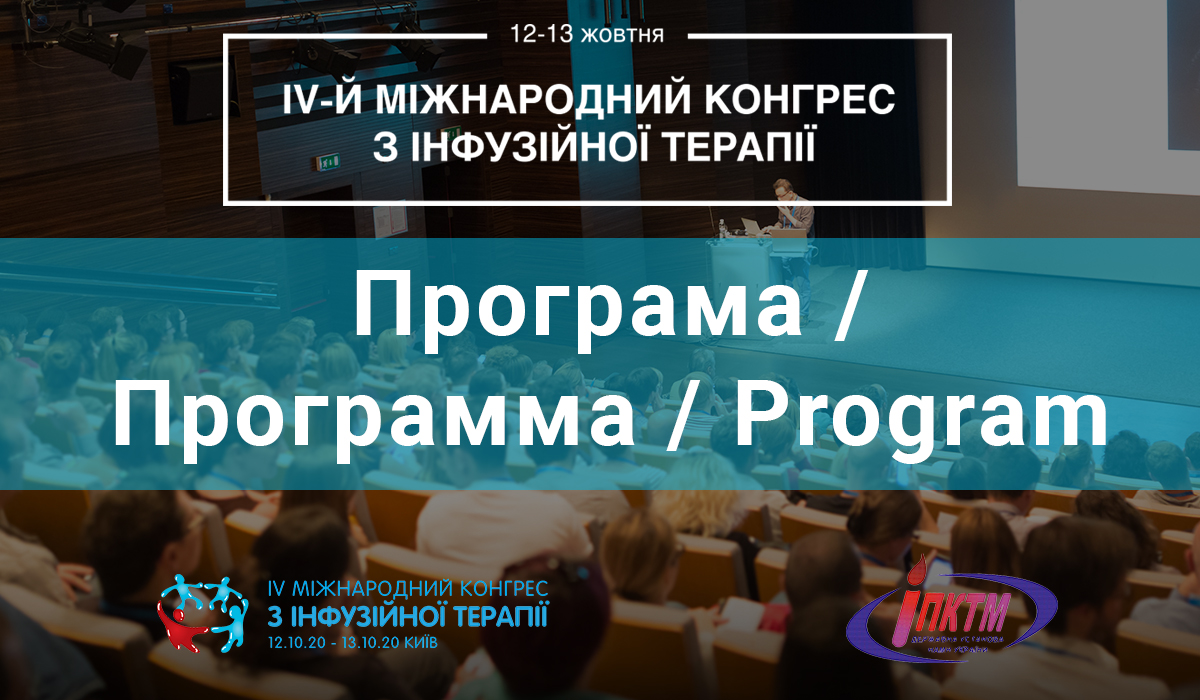 We are pleased to announce that the program of the IV International Congress of Infusion Therapy has already become available. Check it out on the web-page "CONGRESS PROGRAM".
Using filters, you can choose the topic that interests you, as well as one of the days on which the Congress will take place (October 12-13th). In addition, for convenience, there is an ability to download the program in PDF format.
The whole program was divided into 9 thematic sections, each of which consists of blocks:
Please note that the official opening of the Congress will begin on October 12th at 09:30 AM and will last half an hour. The resolution will be considered during the official closing of the Congress on October 13 at 17:45. Don't miss it!
Remind you that the organizers of the IV International Congress of Infusion Therapy expect more than 20 thousand participants. Over 100 speakers from 20 countries will perform reports during the two days of the event. Participation in the Congress is free. All participants from Ukraine will receive a certificate on 10 points.
Do you have some questions? Call the hotline: 0800400405 (calls from fixed and mobile phones within Ukraine are free).
More information in our Facebook community. Join us!