The Acceptance of Articles and Abstracts Ends on September 15
14-01-2016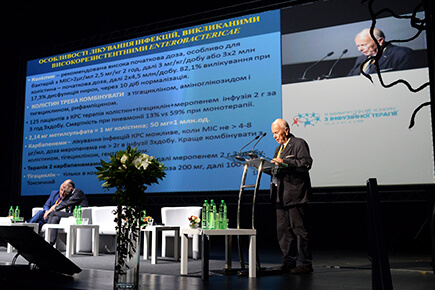 Dear Colleagues!
We would like to inform you that on September 15 we will stop the acceptance of articles and abstracts.
The electronic version of the materials of the III International Congress on Infusion Therapy will be posted on the website, which we will additionally inform you about.
Thank you for your activity!
Best Regards,
Organizing Committee of the Congress
If you have any questions regarding the Congress, please use the following contact information:
• Hotline phone number: 0800-400-405 *
• Official website: infusiontherapy.org
• Ticket reservations: infusiontherapy.ticketforevent.com
• E-mail for general inquiries: info@infusiontherapy.org
* Calls from landline and mobile phones within Ukraine are free.
Organizer of the Congress: State Institution "Institute of Blood Pathology and Transfusion Medicine of the Academy of Medical Sciences of Ukraine".
Venue: Kyiv, National Complex "Expocenter of Ukraine". (Vystavkovyi Tsentr Metro Station), 1 Akademika Hlushkova Ave.
Video announcement of the Congress: youtube.com