Teleconference "Infusion Therapy School"
28-04-2021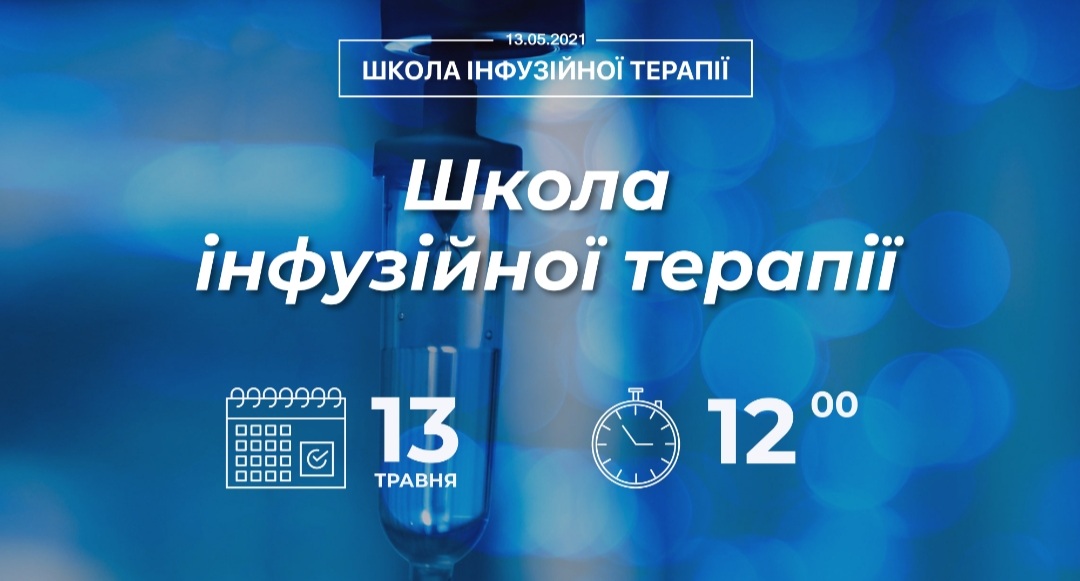 We invite you to participate in the educational teleconference "School of Infusion Therapy", which will take place on Thursday, May 13, 2021, in online format.
Since the invention of the infusion needle and when Christopher Wren published the results of observations of intravenous infusions of various solutions to animals - infusion therapy has given a new impetus to medicine. But to this day he is a reliable partner of doctors of various specialties in the treatment of patients. Today, more than 10 million liters of infusion solutions are transfused into the world every hour.
The variety and direction of action of many drugs require an understanding of the regimens and dosage regimens. It is difficult to comprehend the immeasurable, so experienced professionals come to the rescue.
❓What solutions should be used in this or that nosology, features of dosage, what are the optimal volumes of application - we will learn from the reports of leading specialists in various fields of medicine on May 13th on the online teleconference: "School of infusion therapy"
 ⏰ Time: from 12:00 to 17:30
 Register today!