Teleconference "Amyotrophic lateral sclerosis. Every move matters"
14-04-2021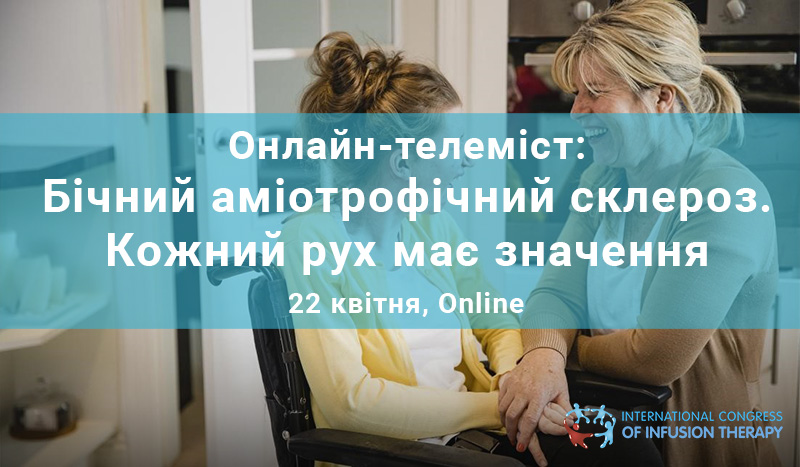 Amyotrophic lateral sclerosis (ALS) is a neurodegenerative disease that is accompanied by the destruction of central and peripheral motor neurons, characterized by a progressive course and death.

The disease was described more than 150 years ago, but its etiology and pathogenesis remain not fully understood, differential diagnosis causes difficulties, and treatment methods are still being developed.
ALS is a serious medical and social problem. 
We invite you to the teleconference "Amyotrophic lateral sclerosis. Every move matters" dedicated to painful points: 
false negative diagnosis of motor neuron disease 
pathogenetic treatment of ALS 
the rights of orphan patients to life 
The online-event will take place on Thursday, April 22.
Time: 15:00 – 18:00. 
Participation in the thematic teleconference is free, registration is required.
After watching the teleconference, you will receive a certificate. 
Have you registered for our events before? 
Subscribe to VIBER-BOT 'Infusiontherapy' – get up-to-date information, interesting announcements and news on the topic of infusion therapy!