RESPIRATORIUM - school of nebulizer therapy experts (December 22, 2022, February 2 and February 16, 2023)
27-12-2022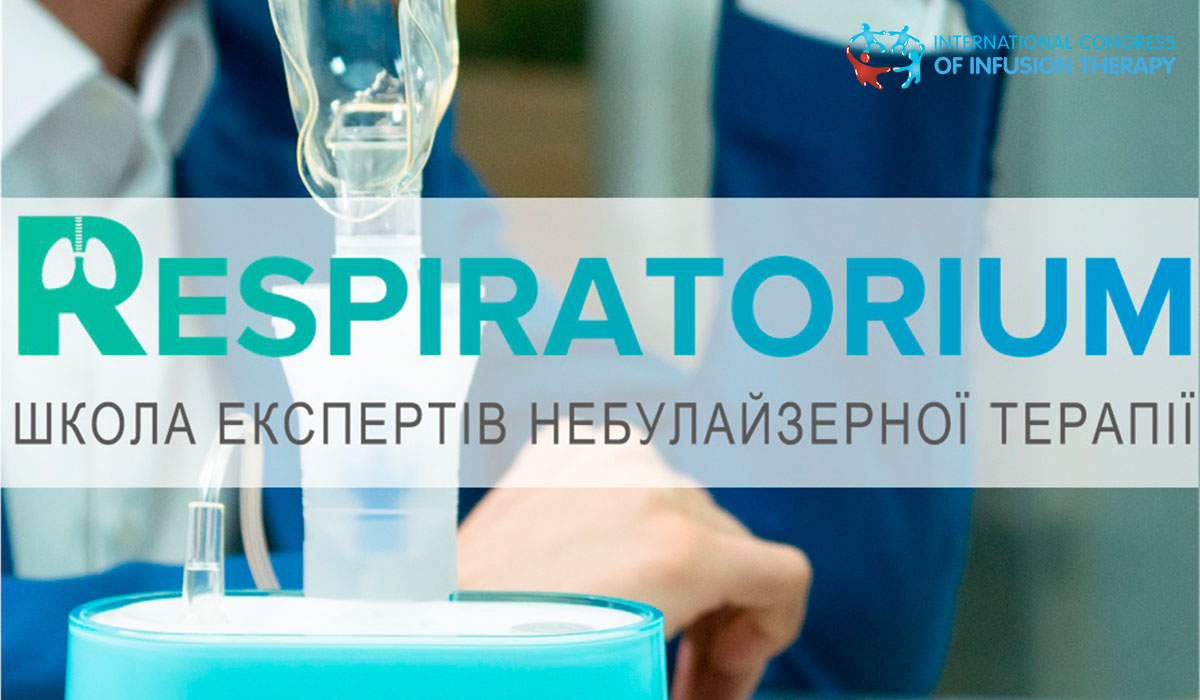 ⭐️ Good news! As part of the development of nebulaizer therapy in Ukraine, the team of the International Congress on Infusion Therapy together with the Association of Allergists of Ukraine and the Association of Children's Pulmonologists of Ukraine launched RESPIRATORIUM - a school of nebulizer therapy experts!
💡 Today, nebulizer therapy is based on modern technology, which is successfully used all over the world and increases the effectiveness of the treatment of many diseases.
RESPIRATORIUM participating doctors will have the opportunity.
✅ Learn more about the nebulizer therapy method.
✅ Talk to leading specialists in allergology, pulmonology and pediatrics.
✅ Gain new knowledge in the diagnosis and treatment of respiratory diseases.
✅ Get individual access to lecture recordings.