Resolution of the teleconference "Pain Free Hospital"
14-06-2021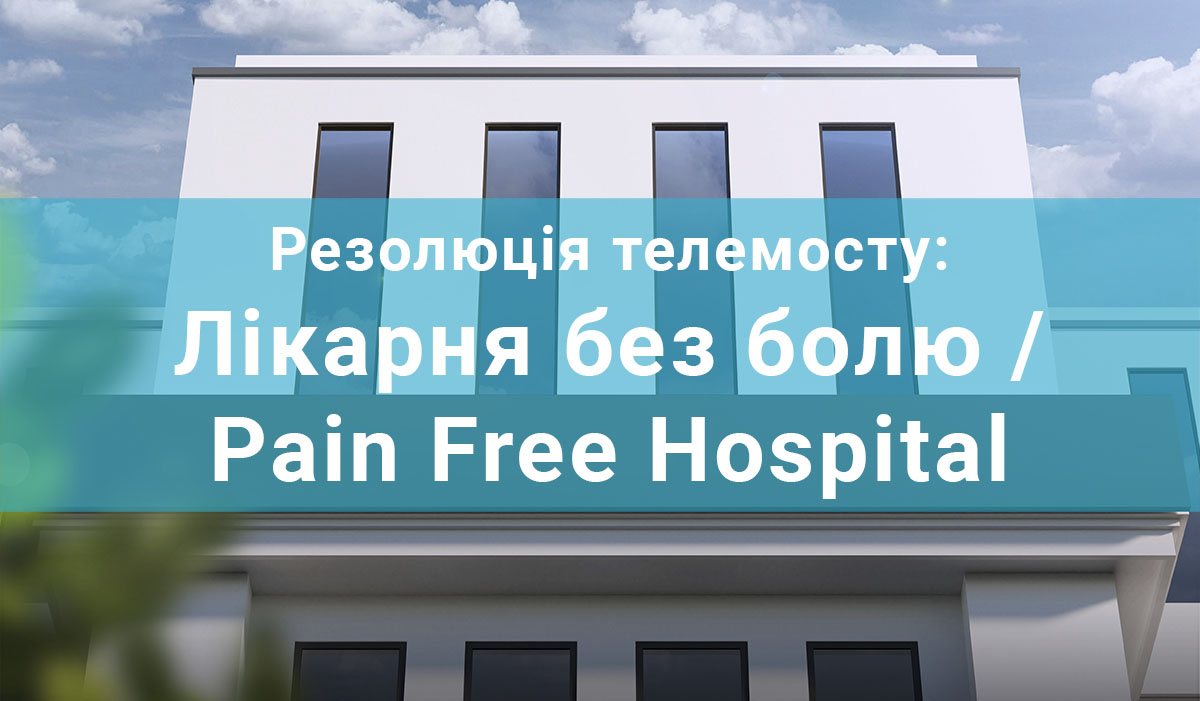 Almost 8 000 health care specialists have registered to participate in Online Teleconference "Pain Free Hospital" which was held on June 08, 2021.
Within the framework of the event the leading experts from different spheres of medicine have focused on the following important issues:
The problem of inadequate pain relief in Ukraine and around the world
The national pain relief strategy in Ukraine
International recommendations on acute pain treatment
Traditional mistakes in treatment of acute pain
The consequences of inadequate pain relief
Modern recommendations on pain relief in Surgery, Orthopedics, Obstetrics & Gynecology
The workshop "Pain relief methods in compliance with surgical trauma" was conducted.
Conclusions and decisions based on discussion of reports:
To continue to communicate the Montreal Declaration to the medical community – "The human right to adequate and professional pain relief".
To continue to prove to the medical community, to society the importance of adequate pain relief during the perioperative period.
To consider pain assessment as the fifth vital indicator for post-surgical assessment of the patient's condition and to introduce such assessment in surgical units. 
To contribute to arrangement of the "Acute Pain Service" in Surgical Clinics as a basis for "Pain Free Hospital".
To conduct regularly educational activities regarding arrangement of work of "Acute Pain Service". 
To include the topic of treatment of acute and chronic pain into the educational program of doctors and nurses on a regular basis. 
To raise awareness about acute pain management among nursing staff. 
To introduce mandatory assessment of perioperative pain with obligatory recording in the observation chart (at least 4 times a day).
To adapt and use modern protocols for perioperative pain relief (ERAS, IASP and Prospectgroup).
To promote active introduction of analgesia techniques that prevent the development of chronic pain syndrome after surgery, including regional analgesia.
To stick to multi-modal approach to pain relief for patients, in particular to strive for harmless (without opioids) analgesia.
To complete the approval of the national protocol on perioperative pain relief. 
The intensity of acute pain should not exceed 4 on a scale of 10 in motion.
You can download the text of the Resolution by this link.
Didn't see all the reports? View the video recording of the conference:
Have you registered for our events before?
Subscribe to VIBER-BOT '
Infusiontherapy
' – get up-to-date information, interesting announcements and news on the topic of infusion therapy!