Registration for the IV International Congress on Fluid Therapy is now available!
28-08-2020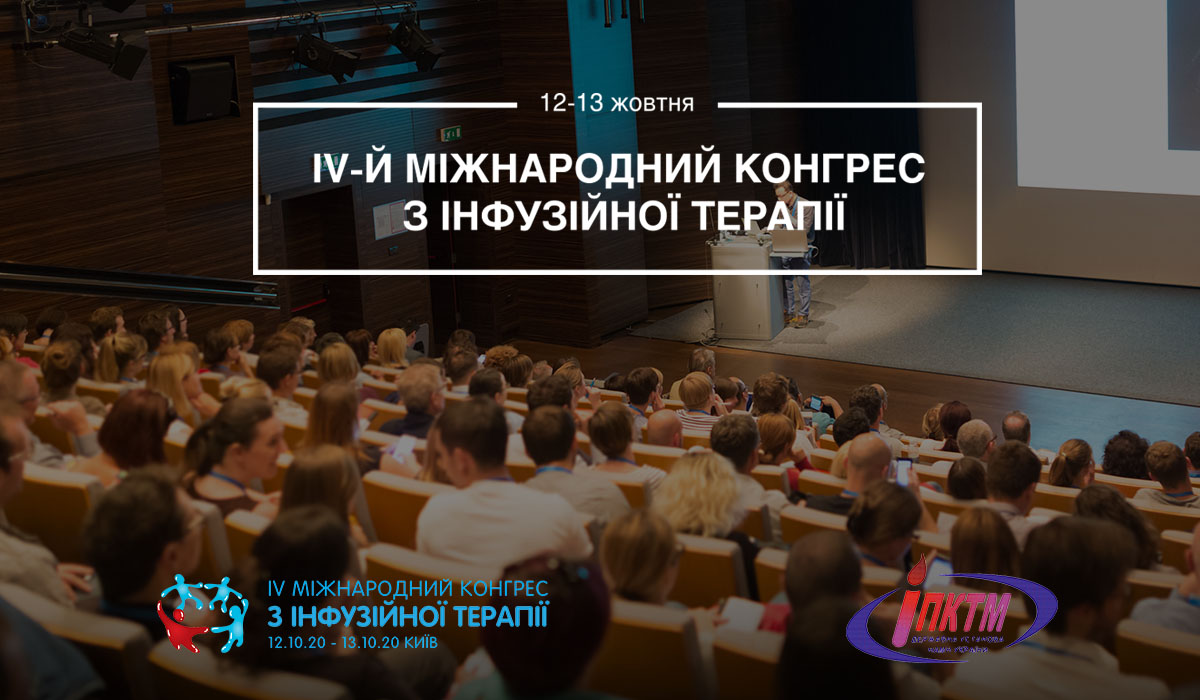 Dear Colleagues!
Registration for the IV International Congress on Infusion Therapy, which will be held on October 12-13, 2020, has started.
Taking into account the epidemiological situation, the organizing committee of the Congress, in agreement with the Ministry of Health of Ukraine, decided to hold the event in ONLINE mode.
The International Congress on Infusion Therapy is the largest multidisciplinary congress dedicated to infusion therapy issues in all areas of medicine.
The Congress has been held in Ukraine every 4 years since 2008, attracting speakers and participants from around the world.
The Congress will feature presentations and discussions with well-known scientists and practitioners in participation from both Ukraine and foreign countries, including Great Britain, Switzerland, Denmark, Belgium, France, Germany, Sweden, Slovakia, etc.
This year, the organizers not only adapted the usual format of the Congress, but also created separate topical sections, which will be broadcast in parallel. The program of the Congress includes the work of sections of anesthesiologists, surgeons, obstetricians-gynecologists, therapists, pulmonologists, oncologists. A separate section for nurses is planned.
Topical units will be formed as part of the work of the sections (view science topics).
Each participant will have the opportunity to choose topical units that interest him or her and form his/her own personalized program. It is a unique solution for the most relevant content that transforms the way you think about an online conference.
Participation in the IV International Congress on Infusion Therapy is FREE.
You can register using the link, or by scanning the Viber bot QR code with your smartphone (when viewed from a computer). We recommend that you join the chatbot, which will accompany you until the event itself and provide you with relevant and important information.
Participants of the Сongress will receive electronic certificates with 10 points, and participants in the poster session - 20 points, which will be taken into account during the certification for awarding (confirming) of a medical category in accordance with the Order of the Ministry of Health of Ukraine No. 446 dated 22.02.2019 "Professional Development in Distance Learning using Electronic Learning Resources" - 1 point for 2 hours.
Join us and become participants of the most anticipated event, and also follow the news and facebook page of the Congress.