We invite you to the Eurasian online teleconference "IV Interdisciplinary Collegium of Neurological Diseases"
05-05-2022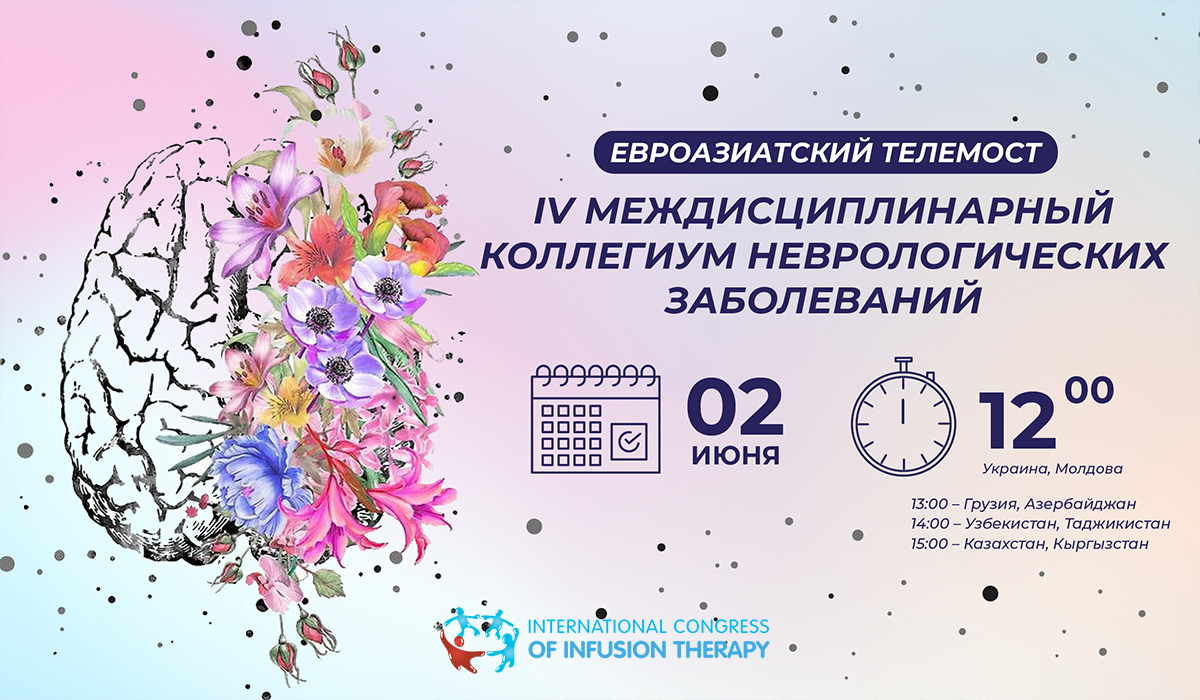 The brain is one of the hardest working organs in the body. When the brain is healthy, it functions quickly and automatically. The brain is one of the hardest working organs in the body.
When the brain is healthy it functions quickly and automatically. According to the Laboratory of Neuro Imaging at the University of Southern California, the average brain generates 48.6 thoughts per minute. This adds up to a total of 70,000 thoughts per day. But when problems occur, the results can be devastating. Every sixth person in the world lives with a neurological disease.
Diagnosis and treatment of neurological diseases is an occasion for an international meeting, during which leading experts will share their experience and knowledge in the following areas:
The management of acute cerebrovascular disease
Acute cerebral stroke in clinical cases
Secondary prevention of ischemic stroke 

Correction of emotional and cognitive disorders in patients with chronic cerebral ischemia 



Tactics of treatment of patients with dorsopathy and practical recommendations for the prevention of exacerbations in the future
❗ When? June 2, 2022
🔉 Online format 
💰 Participation in the thematic teleconference is free 
📝 Registration is required to receive a link to the broadcast 
🕚 Schedule (local time):
12:00 - Ukraine, Moldova
13:00 - Georgia, Azerbaijan
14:00 - Uzbekistan, Tadzhikistan
15:00 - Kazakhstan, Kyrgyzstan
Register for an interesting and informative teleconference today!
View or download the program in PDF (Ukrainian)
Telephone for inquiries: 0800-400-405 (working hours Mon - Fri from 09:00 to 18:00 Kyiv time) 
Conditions for getting the certificate!
To get the certificate you have to register and to follow the link of online-teleconference you will get by e-mail or Viber message in the day of event.
The link for downloading of certificates will be sent to e-mail address indicated during registration within a week after event (please, check "Spam", "Ads", "Promo" folders as the letter may get there).
❗We recommend you to subscribe on our Facebook-page and YouTube channel. It is regularly updated with interesting and relevant video-reports of well-known Ukrainian and international speakers in the field of medicine. 
Have you registered for our events before? 

Subscribe to VIBER-BOT 'Infusiontherapy' – get up-to-date information, interesting announcements and news on the topic of infusion therapy!