Preview of Section for Nurses
06-10-2020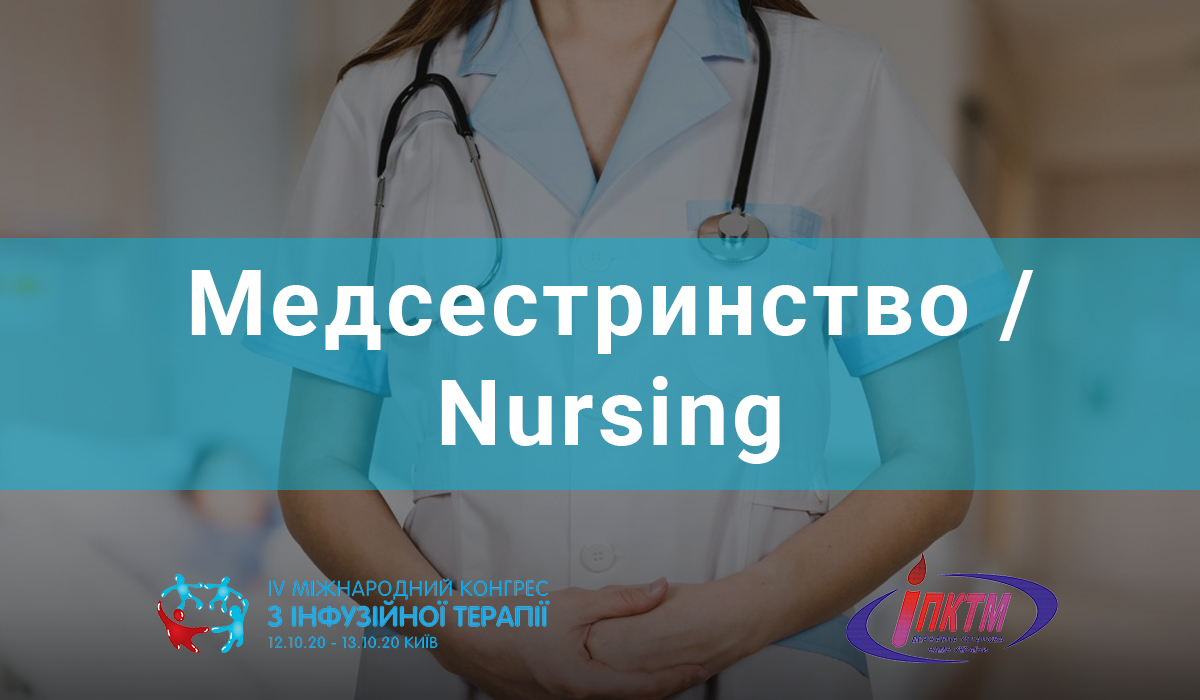 There are two days – October 12-13 – for the whole community of nurses of Ukraine, without regard to their profile, with separate agenda, topical reports and practical cases!
There will be discussion of special aspects of infusion therapy related to nurse's practice within the section:
Principles of delivery depending on solution composition, osmolarity, pH;
Patient care in the Internal Medicine and Surgery Department;
Different approaches in Ukraine and European countries;
Prevention and curing of infusion therapy complications.
The specialists will also consider practical aspects of nurse's protection. The infusion therapy complications will be analyzed and curing methods will be offered. The experts will speak about care of patients with coronaviral infection, with severe burns or after surgery. They will answer the questions about suture care after surgery and wound care (Gorosten + adhesive surgical dressing).
Besides, intensive care medicine for children and emergency cases in Pediatrics, as well as different infusion methods for children will be considered. You will get practical experience and visit workshops "Catheterization of peripheral veins" and "Cardiopulmonary resuscitation".
Haven't registered yet? Do not delay – become a participant now!