Online teleconference June 9 - "Polytrauma. Mechanism of interaction. Practical cases"
01-06-2022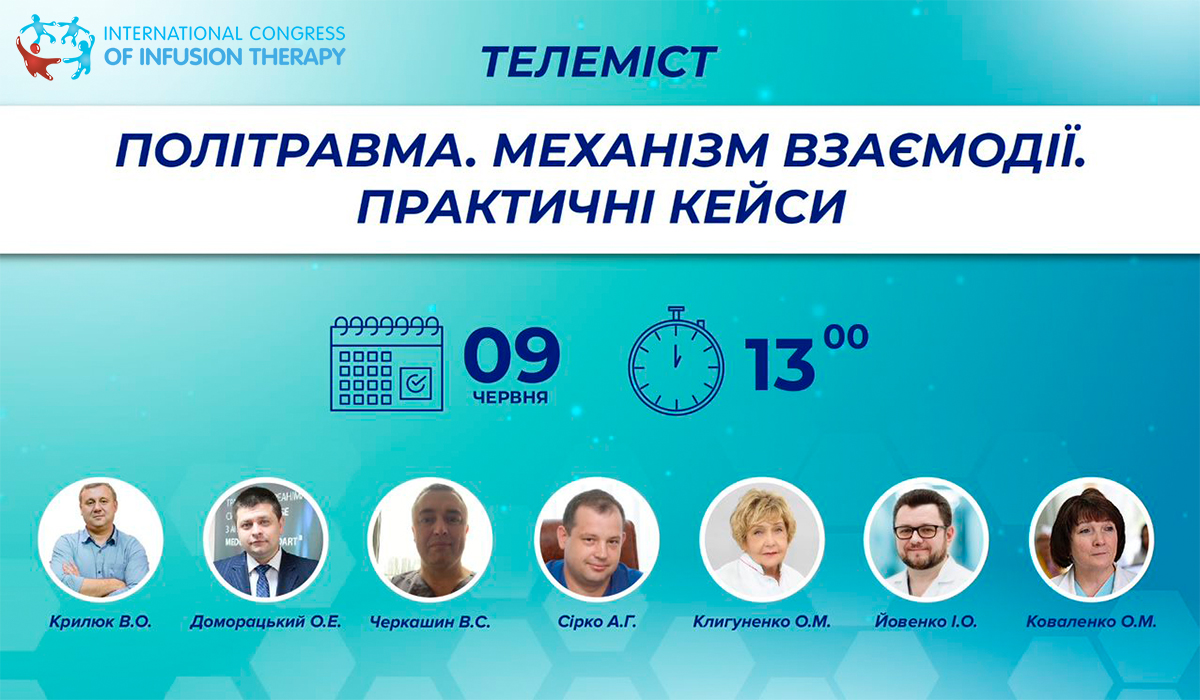 🏥 Mortality from polytrauma can reach ⚠ up to 70%, and every second survivor has a disability. Such sad statistics may be due to underestimation of severity and lack of coordinated work of doctors.
❓ One in the field is not a warrior !?
❓ Which model of cooperation between doctors will be the most effective
❓ When the patient has the best chance of survival
Get answers to these and other questions!
📌 On June 9 (Thursday) become a participant of the Telemost "Polytrauma. Mechanism of interaction. Practical cases".
 Learn more about 👇
➡ Organization of assistance in case of polytrauma at the pre-hospital stage
➡ Some aspects of the organization of care for the injured in the early hospital stage
➡ Polytrauma. One in the field is not a warrior !?
➡ Diagnosis, prevention and antibacterial therapy of purulent-septic complications in open injuries and wounds of the head and spine
➡ Trauma management in the context of polytrauma
➡ A multimodal approach to analgesia in polytrauma
➡ Burns from polytrauma
For whom: for all specialists who provide assistance with polytrauma at different stages.
🕐 Start at 13:00
❗ To view the teleconference, registration is required
🔥 Participation is free
🌐 Online format
View or download the program in PDF (Ukrainian)
Telephone for inquiries: 0800-400-405 (working hours Mon - Fri from 09:00 to 18:00 Kyiv time) 
❗We recommend you to subscribe on our Facebook-page and YouTube channel. It is regularly updated with interesting and relevant video-reports of well-known Ukrainian and international speakers in the field of medicine. 
Have you registered for our events before? 

Subscribe to VIBER-BOT 'Infusiontherapy' – get up-to-date information, interesting announcements and news on the topic of infusion therapy!