On October 18, we invite you to the online teleconference "New Wave of COVID-19 in Ukraine: Practical Experience of Doctors of Flagship Hospitals"
20-09-2022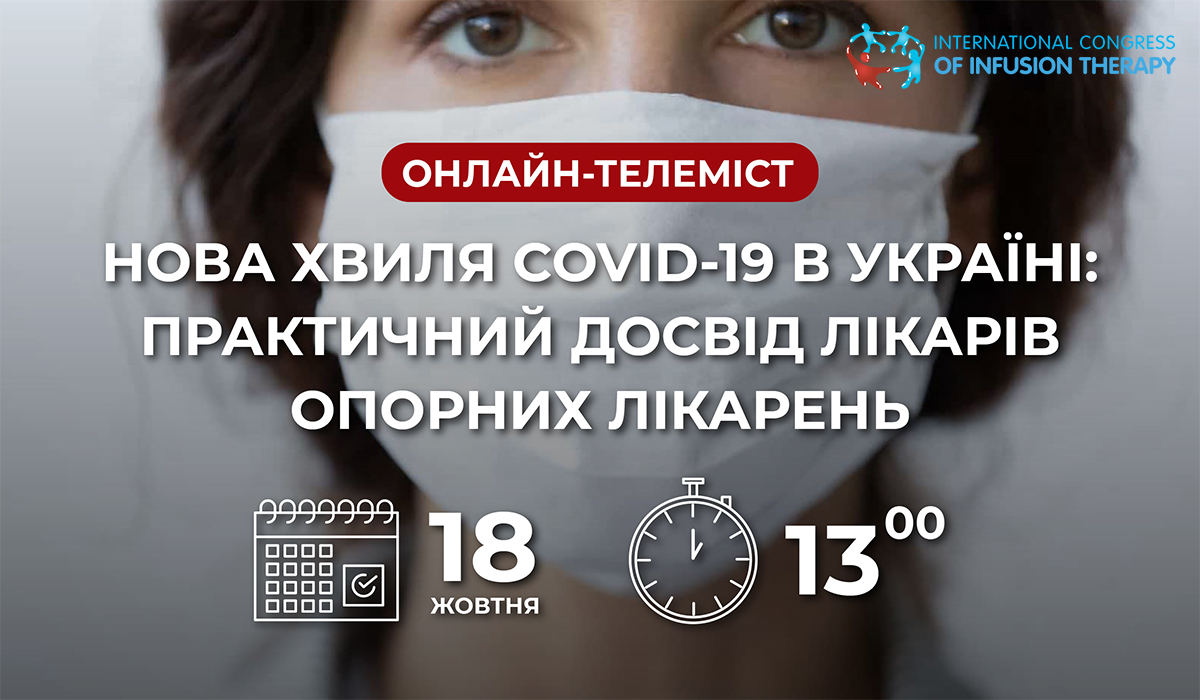 Coronavirus is returning to Ukraine: the epidemiological situation is deteriorating, the incidence and hospitalization rates of patients with COVID-19 are rapidly increasing. 
It's time to get together with the country's leading infectious disease specialists and doctors of flagship hospitals to discuss the following issues: 
COVID-19 epidemic in Ukraine: what to expect this season 
Coronavirus in wartime: organizing medical care for patients with COVID-19 
Dominant variant of the season and it's features 
Clinical and laboratory features of the course of the disease: leading symptoms, current diagnosis, indications for hospitalization
Participation in the thematic teleconference is free, registration is required.
❗❗ During the teleconference is planned the quiz - interactive participation, according to the results of which you have a chance to receive gifts that will help in your work:
Phonendoscope Littmann Classic III
Pulse oximeter Little Doctor MD300C23
Tonometer Longevita BP-102
Inhaler (nebulizer) Ulaizer Air+ 
Other incentive prizes

View or download the program in PDF (Ukrainian)
Telephone for inquiries: 0800-400-405 (working hours Mon - Fri from 09:00 to 18:00 Kyiv time) 
Conditions for getting the certificate!
To get the certificate you have to register and to follow the link of online-teleconference you will get by e-mail or Viber message in the day of event.
The certificate authorizes scoring in continuous professional development according to the order of the Ministry of Health of Ukraine №446 dated 22.02.2019.
The link for downloading of certificates will be sent to e-mail address indicated during registration within a week after event (please, check "Spam", "Ads", "Promo" folders as the letter may get there).
❗We recommend you to subscribe on our Facebook-page and YouTube channel. It is regularly updated with interesting and relevant video-reports of well-known Ukrainian and international speakers in the field of medicine. 
Have you registered for our events before? 

Subscribe to VIBER-BOT 'Infusiontherapy' – get up-to-date information, interesting announcements and news on the topic of infusion therapy!