On April 28, we invite you to the online teleconference "Battle Trauma. Experience of two months of war"
21-04-2022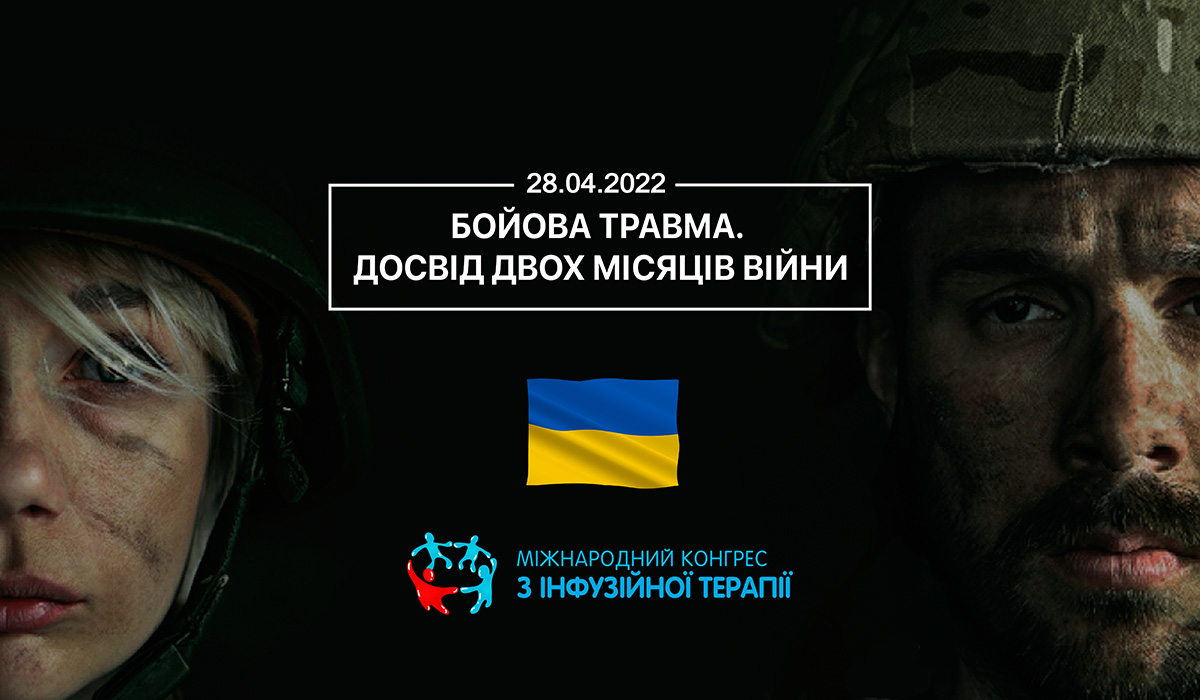 🚨 The war in Ukraine has changed our lives, brought a lot of pain, horror and suffering...
But today all citizens of Ukraine are united, we are working together in one direction - to victory, to prevent the occupiers from taking the future of Ukraine.
🙏 Doctors as real warriors of light stand guard and every day fight for the health of our fighters and civilians, bringing them back to life 💙💛
☝ Therefore, today the topic of effective treatment of combat trauma is more relevant than ever, and we invite you to the online teleconference "Combat trauma. Experience of two months of war".
🕐 The teleconference will take place on Thursday, April 28. Beginning at 13:00.
📢 Relevant for all doctors, regardless of specialization, providing medical care in wartime.
📌 The event will be held in an online format, if there is an uninterrupted Internet
📌 Participation in the teleconference is free of charge as always
📌 Registration is required so that you receive a link to the broadcast on the day of the event
📌 The number of participants is unlimited
View / download the program in PDF
A peaceful sky to all of us! Everything will be Ukraine❤
Telephone for inquiries: 0800-400-405 (working hours Mon - Fri from 09:00 to 18:00 Kyiv time) 
❗We recommend you to subscribe on our Facebook-page and YouTube channel. It is regularly updated with interesting and relevant video-reports of well-known Ukrainian and international speakers in the field of medicine. 
Have you registered for our events before? 

Subscribe to VIBER-BOT 'Infusiontherapy' – get up-to-date information, interesting announcements and news on the topic of infusion therapy!