Leading Specialist from the Republic of Moldova Will Speak at the III International Congress
29-04-2016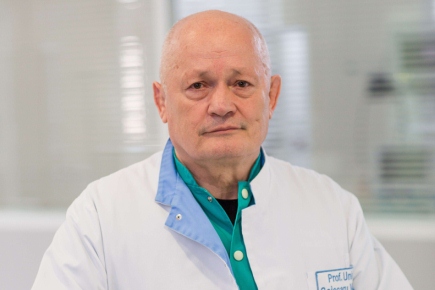 The Leading Specialist from the Republic of Moldova - Victor Ivanovich Cojocaru, Professor, DMSc, has confirmed his participation in the III International Congress on Infusion Therapy. He will deliver a presentation on "Intensive Therapy of Multiple Organ Dysfunction Syndrome" (MODS) at the Congress.
At the same time, Victor Ivanovich is the Head of the Department of Anesthesiology and Reanimatology and the Chairman of the Society "Intensive Therapy, Parenteral Nutrition of a Critical Patient"
The world-renowned scientists earlier confirmed their participation in the Congress: Zbigniew Rybicki and Kai Zakharowski.
FOR THE SPEAKERS
The Organizing Committee of the III International Congress on Infusion Therapy invites scientists and practicing doctors to make presentations and take part in the Congress.
You can also send articles and abstracts that will be published in the materials of the Congress.
The deadline for submission of articles and abstracts is September 12, 2016.