IV International Congress on Infusion Therapy Included in the Register of Scientific Events 2020 (No. 25)
16-09-2020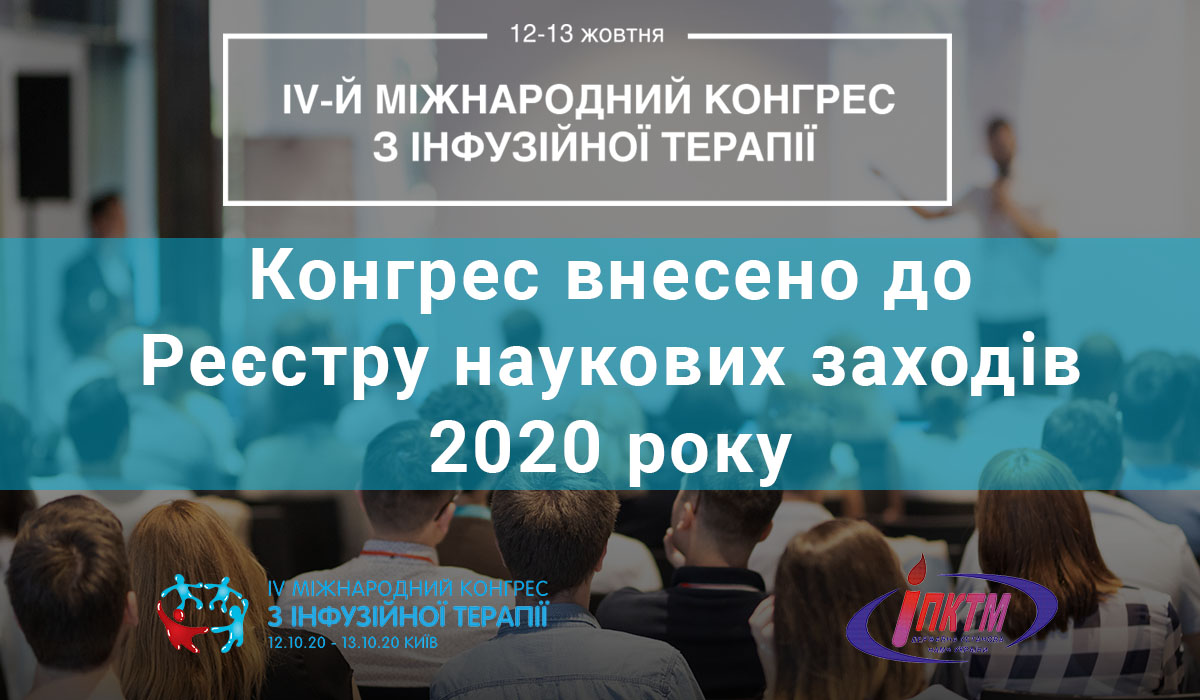 The Ukrainian Center for Scientific Medical Information and Patent and Licensing Work (Ministry of Public Health of Ukraine) has confirmed that the IV International Congress on Infusion Therapy with the date of October 12-13, 2020 on-line was included into the draft Register of Conventions, Congresses, Symposia and Scientific and Practical Conferences, which will be held in 2020, in the section "Congresses" under No. 25.
It can serve as grounds for the leaders of the organizations to allow viewing the video reports of the Congress on account of working hours.
The organizer of the Congress - the Institute of Blood Pathology and Transfusion Medicine of the National Academy of Medical Sciences of Ukraine (Lviv) - received an official letter from UkrMedPatentInform under No. 75 on September 15, 2020.
If you have not registered yet, then this information is for you:
• More than 20,000 participants expected
• 100+ speakers from 20 countries of the world
• More than 130 reports
• 8 sessions
• Certificate with 10 points for continuing professional development
• Participation is FREE OF CHARGE
For all questions, call the hotline: 0800400405 (calls from landline and mobile phones within Ukraine are free).
More information in our Facebook community. Join us!