Consequences of the pandemic: Long COVID. Long-haulers tragedy
10-06-2021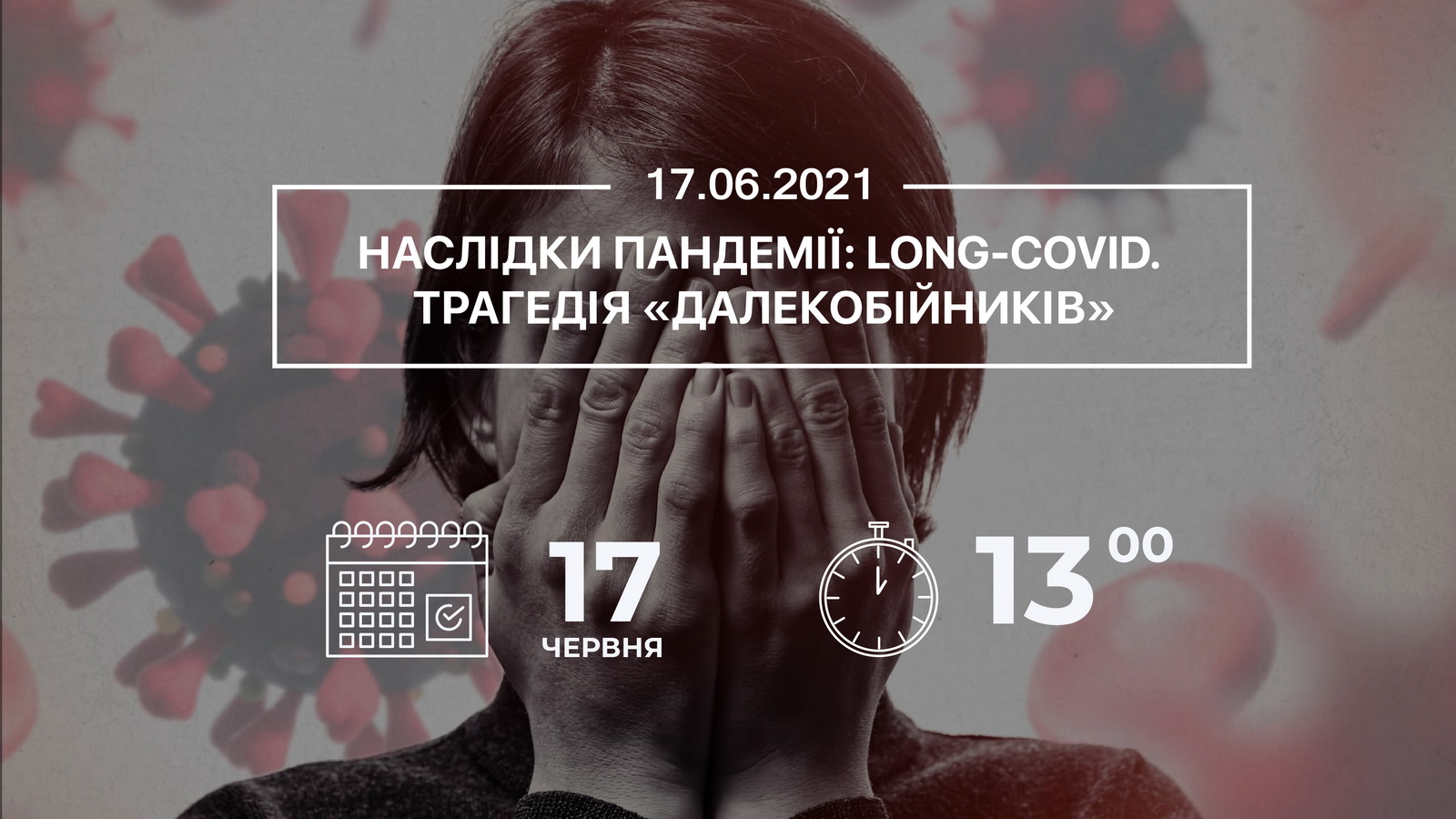 We invite you to take part in the teleconference "Consequences of the pandemic: Long COVID. Long-haulers tragedy", which will be held on Thursday, June 17, 2021, in an online format. 
The scars left behind by the COVID-19 pandemic will take a long time to heal. A feature of the insidious virus is that it can persist in the body even after a disease, further depleting its host. A clear example of this is Long COVID patients, or long-haulers, who never returned to their original state of health and continue to suffer for a long time with no hope of improvement.
The event is scheduled for June 17 (Thursday) 2021 online. 
Time: from 13:00 to 18:00. 
Participation in the thematic teleconference is free, registration is required.
For whom: family doctor, therapist, pulmonologist, cardiologist, neurologist, endocrinologist, pulmonologist or gastroenterologist.
Teleconference program (Ukrainian)
Have you registered for our events before?
Subscribe to VIBER-BOT 'Infusiontherapy' – get up-to-date information, interesting announcements and news on the topic of infusion therapy!