Fast Postoperative Recovery - Leading Surgeons Will Share Their Experience
06-09-2020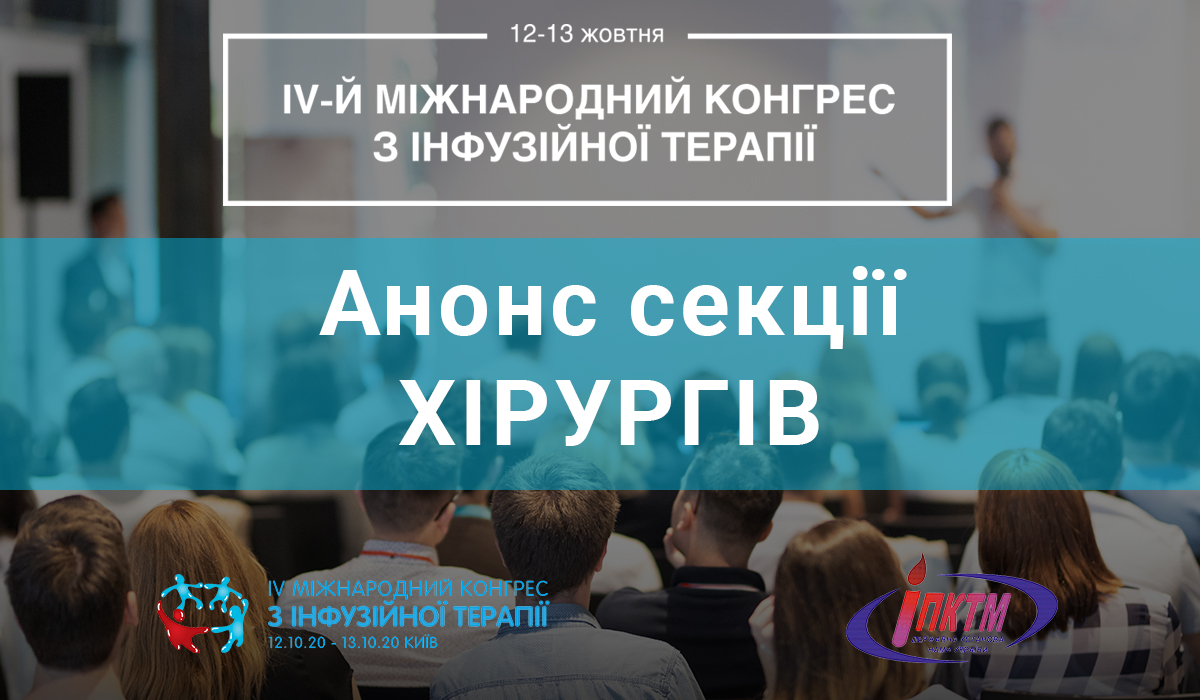 Speeches in the surgical session will take place on October 12 and 13 at the IV International Congress on Infusion Therapy.
On October 12, experts from Moldova will talk about their experience in the open multicenter study Rheostat, where they studied the efficacy and safety of using Rheosorbilact in patients with sepsis and peritonitis in Moldova.
Also, the following topics will be presented in the Hernioplasty block:
• Optimization of the choice of laparoscopic and open alloplasty of incisional ventral hernias
• Features of surgical treatment of incarcerated incisional hernias of the abdomen of large and giant sizes
• Complications of alloplasty of ventral hernias, treatment and prevention
On October 13, Professor Christian Fenger-Eriksen will lead the block called "Gastrointestinal Bleeding" of the surgical session. He will share the results of monitoring blood clotting during bleeding and discuss issues of hemostasis and transfusion of blood components.
In addition, in the "Purulent-Inflammatory Diseases in Surgery" block, Ukrainian doctors will discuss the following topics:
• Empyema of the pleura
• Abdominal sepsis
• Acute purulent widespread peritonitis: conceptual aspects of modern surgical tactics
• Errors and dangers in laparoscopic surgery
Every day, at the end of the block, the following panel discussions will take place: "Oral or Intravenous Administration of Medicines, Which One to Prefer?" and "Patient in Focus. What to Prefer: Protocol Therapy vs Personification". Participants will be able to ask questions to lecturers in the chat.
Join our facebook community!