Admission of Abstracts Continues!
14-08-2020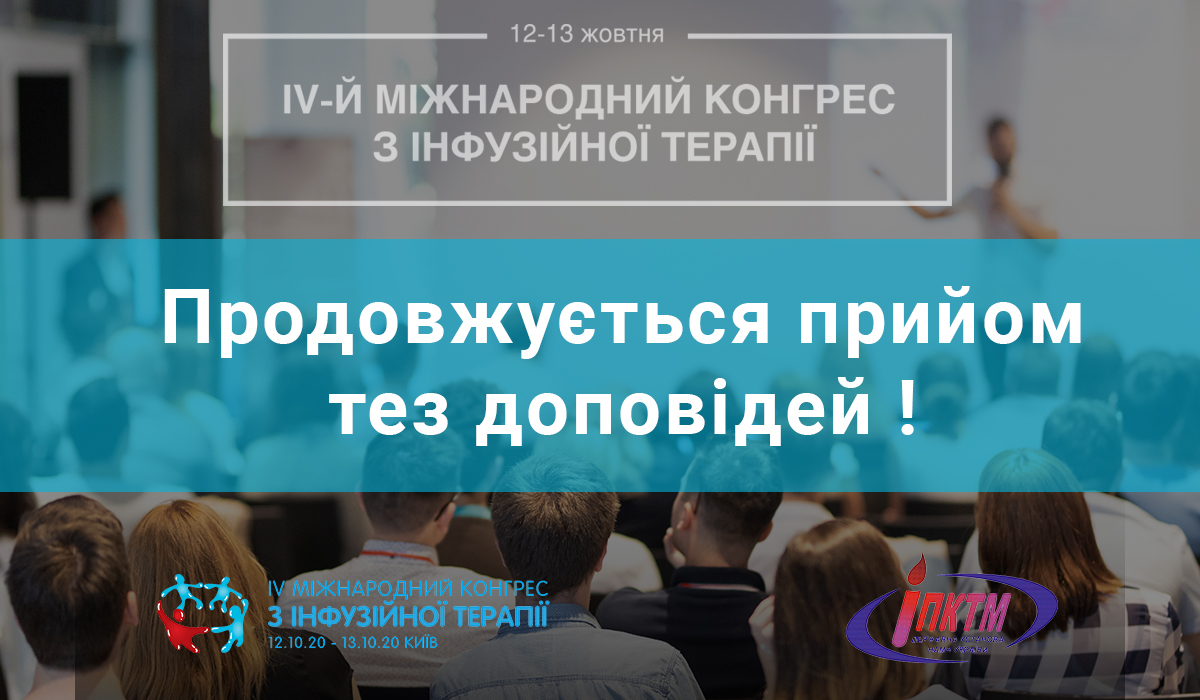 Dear Participants of the IV International Congress on Infusion Therapy!
Acceptance of abstracts, which will be published in the "Infusion & Chemotherapy" Journal with providing a Digital Object Identifier (DOI), continues.
Please follow the link to find out about the submission requirements for abstracts. The deadline for accepting materials is 01.09.2020.
Please send abstracts to the email address: info@infusiontherapy.org
Authors of abstracts that will correspond to the topics of the Congress will be invited to record a video presentation (3-5 minutes), which will be posted on the website and the official YouTube channel of the Congress. The online sections of poster reports will be accessed through the Congress website.
Let us remind you the topics of the Congress:
• Topical Issues of Infusion Therapy in Critical Conditions and in Therapeutic Practice
• Modern Approaches to Pain Relief according to the Latest European Guidelines
• Rational Antibiotic Therapy and Antibiotic Resistance
• Patient Blood Management, Current WHO Guidelines
• The Problem of Perioperative Stress and Ways to Solve It
• Intensive Care for Acute Stroke
• Problems of Infusion Therapy in Cardiology and Endocrinology
• Topical Issues of Respiratory Medicine
• Experimental and Clinical Transfusiology
• Controversial Issues of Infusion Therapy
• Methods and Means of Conducting Infusion Therapy
• Non-Intensive Infusion Therapy
• Possibilities of Infusion Therapy at a Family Doctor
• General (Cross-Cutting) Issues of Infusion Therapy
• Personalized Infusion Therapy
Please note that considering the epidemiological situation in Ukraine, the organizing committee of the Congress, in agreement with the Ministry of Health of Ukraine, decided to hold the event on October 12-13, 2020 in online mode.
The rules of registration and access to the broadcasts of the Congress will be announced on the website by the end of August. Follow the news.
All participants of the Congress will receive certificates with the corresponding number of points, which will be taken into account during the certification for awarding (confirming) of a medical category in accordance with the order of the Ministry of Health of Ukraine No.446 dated 22.02.2019.
More information can be found in our Facebook community.
Join us
!
Hotline phone number: 0800400405 (calls from landline and mobile phones within Ukraine are free).